This one was quite easy for me considering I have my own brand, so there for, I had 854985438 pigments to work with! I went a bit more "neutral" which isn't a surprise for me, but lately I have been going more greens. I am happy with the way this came out, it was a look I had thought about for a few weeks but never actually did.

Here is the look (please excuse the hair, I have not had any interest in straightening it lately!!!):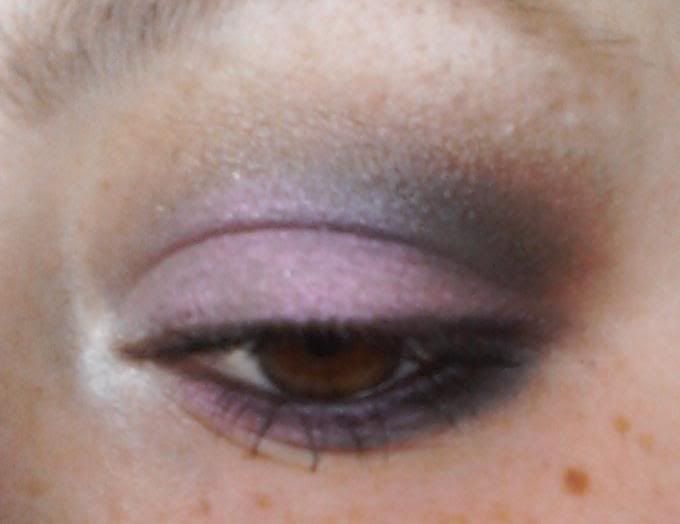 List of products used
:
Glamour Doll Eyes "Control Freak" Eye Primer
Glamour Doll Eyes Brown Eyed Girl
Glamour Doll Eyes "Foil Me"
Glamour Doll Eyes Picture Whore
Glamour Doll Eyes Chocoholic
Glamour Doll Eyes Dusk
Glamour Doll Eyes Urban Trash
Glamour Doll Eyes Angel Wings
Physicians Formula Organic Wear Mascara
2 things, the "eye liner" I used to line my waterline, was the eye shadow Urban Trash. Only thing I used that was not "indie", was the mascara. That mascara is PHENOMENAL. I got the mascara because Heather, aka
barbiedlux
talked about it in a video one time and I have had it for a few months, but never drug it out. Wow, it's fantastic!!!
And some more images: