I am a huge sample box fanatic. I feel like they're pokemon (even though I have never played it before), gotta catch them all! I currently receive about 8 different sample boxes and I thought I would do a series on my blog about sample boxes, my thoughts, if they're worth it and so on! So here starts my adventure (and hopefully I can keep up with it) into sample box blogging.

The first box I am going to go over for the month of December is MyGlam. MyGlam is a new company started just a few weeks ago by YouTube's very own MichellePhan. "Every month, you receive a brand new Glam Bag with 4 to 5 of our top beauty finds! These full-sized products or deluxe-sized samples are selected by our stylists for you to enjoy."

The thing that struck me about this site is that its only $10 a month and so far it seems to be based mainly on makeup products, unlike other companies that send mainly skincare/perfume/etc.

Here is what I go in my box(bag):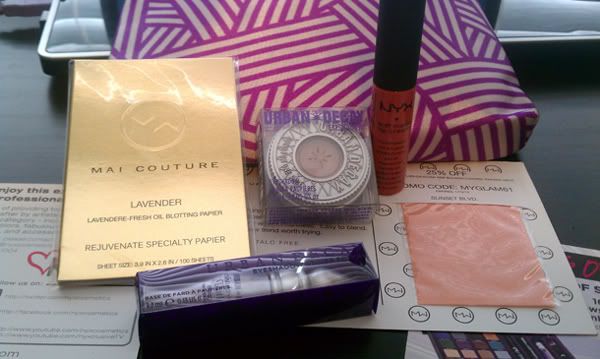 I personally got 4 items, you're supposed to get 5 but they forgot my mascara. I have emailed them, but have not heard back yet.

Lets go through each individual item:


Mini Urban Decay Primer Potion Original - $6.66

I personally can't use the original formula of primer potion because it dries out my lids, however, this would be a great gift. I have several of these and I have given a lot of them away and everyone seems to really like them. Size of this one is 3.7ml. Price was calculated by the price of the large one and how many ml is in that one.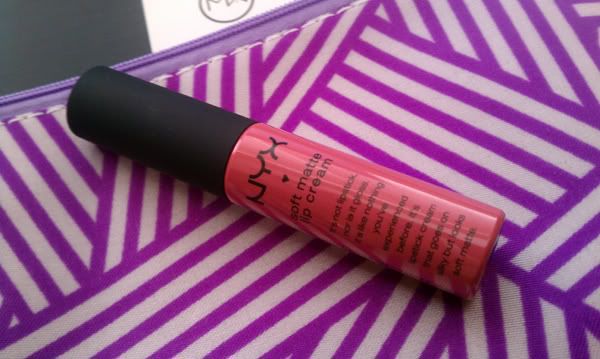 Full Size NYX Soft Matte Lip Cream in Milan - $6.00
I actually have several of the NYX Soft Matte Lip Creams and I love them. The formulation and texture are fabulous. I actually thought I had this specific color but I just went and looked and I don't, so that's a huge plus! This item was full size!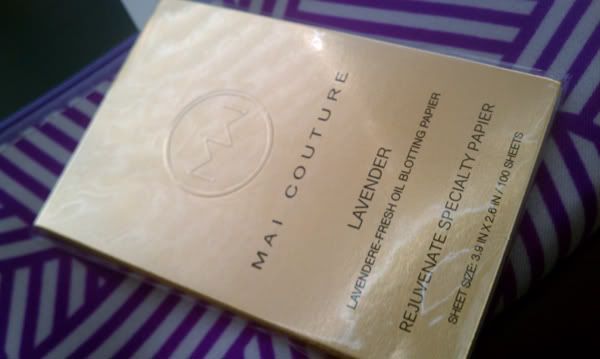 Mai Couture Rejuvenate Oil Blotting Papier in Lavender - $13.00
I don't have oil control issues so this isn't necessarily something I would seek out for myself but it is nice to have just in case. I have always wondered about oil blotting papers. It would be something nice to give to someone who deals with those issues. This was also "full size", 100 sheets.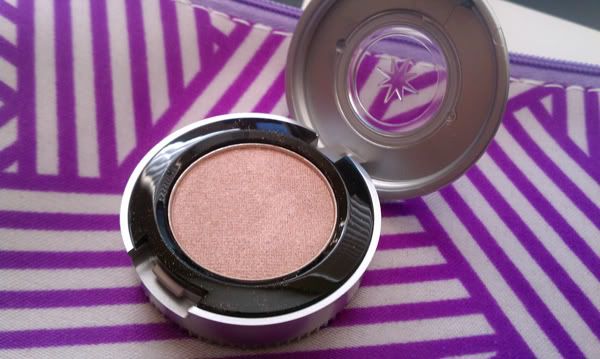 Full Size Urban Decay Eye Shadow in Sin - $17.00
I have the Urban Decay Naked palette which has Sin in it, so I didn't really need a back up. It's a gorgeous color and would make a great giveaway item or a gift for a friend. This was a full size product as well.
Although I didn't get the mascara, I am going to put the value of that as well (since I will hopefully be getting that soon). The size was .10fl oz, making it worth $7.92.
The breakdown:
Bag:
MyGlam
December 2011
Price:
$10.00
Monetary Value:
$50.58
Keeping subscription?:
Most definitely
I am really hoping that this company stays on the track that it has started with. This bag is a great value (even though half of it I can't use, don't have or already have) as I am sure the bag itself has a value too. There was also a Mai Couture blush paper sample and a coupon for $15 off a book of shadows, which I didn't include in the price of the bag.
Subscriptions right now are closed since they're in such a high demand but I suggest checking back every so often to snag yourself one!