I was a little taken back by this month's Cravebox. I am not one to really make new years resolutions because I know I won't keep them and it's just not something that I have ever done. I feel like being healthy is always good of course but when it's shoved down ones throat, it becomes somewhat insulting. I am sure their intentions were not to be "insulting" of course but I just don't know what to think about this box.

I would have rather gotten pens, like last time, than a bunch of stuff that I feel is kind of a touchy subject. Sure, I could eat healthier and live a healthier lifestyle, but that is my decision. With that being said here is what was inside:



Lets go through each individual item:


Prevention Magazine + 1 Year Subscription - $15.85

I have never heard of this "magazine" nor is it one I would ever pick up but what made me more upset about this, is the 1 year subscription. I read on CraveBox's facebook that they forward all of our information to Prevention magazine which is NOT OK with me. I did not allow them to pass my information on to anyone else, this is NOT a good business practice.
Emergen-C 1,000 MG Vitamin C - $4.30
I have been pretty sick in the last 6 months, being just regular sick and in the hospital sick so I am trying to take more vitamins. I appreciate this, however, I hear it tastes HORRIBLE so I haven't tried them yet. I am not a fan of Tangerine either. I might make my husband try it and if he likes it, go buy another flavor.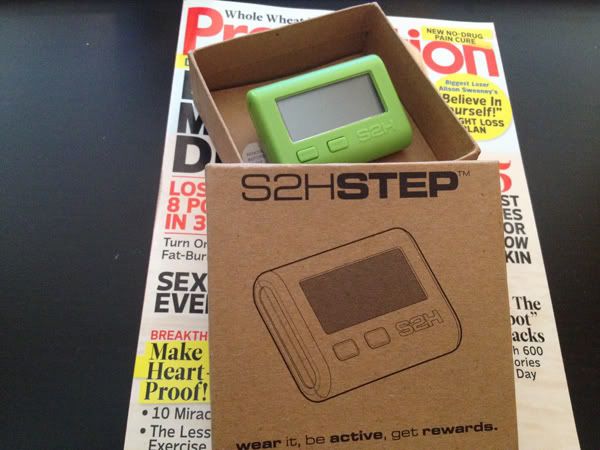 S2HSTEP - $24.95
I have never used one of these before. Living in Vegas, I do walk a lot (when I actually get out, haha) so it'd be nice to see how much I walk if I can actually remember to grab it. I am going to try to bring this to New York with me to see how much I walk!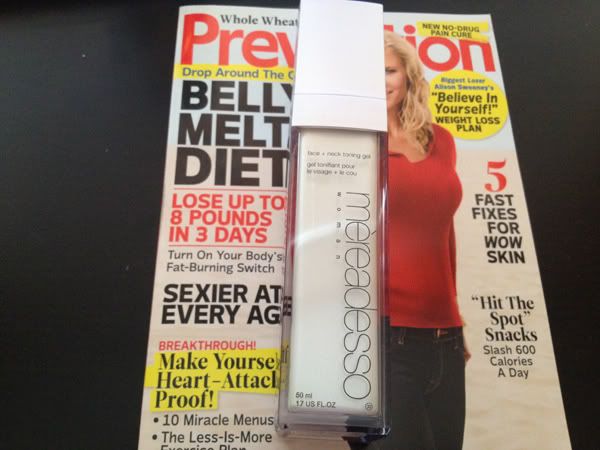 Mereadesso Face + Neck Toning Gel - $120.00
First off, let me say,

$120.00!??!?!

(I said that about last months Mereadesso product but holy cow!! I don't need much "toning" since I am only 27 (eeks), so I am going to give this to my mom. The smell is kinda wonky too, in my opinion.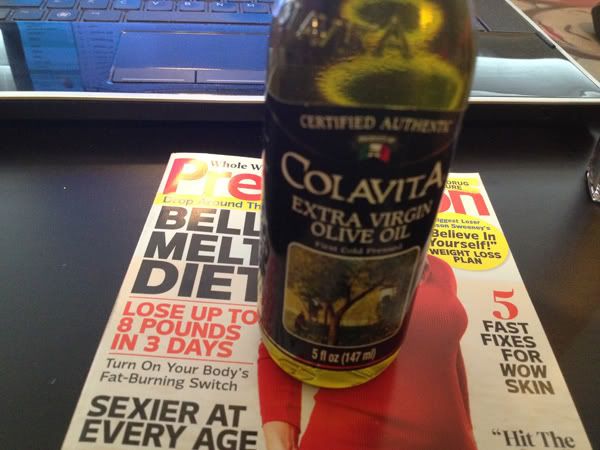 Colavita Extra Virgin Olive Oil - $2.49
Ok? Not sure what to say, haha.
The breakdown:
Box:
Cravebox
January 2011
Price:
$10.00
Monetary Value:
$167.59
Keeping subscription?:
Yes.
Although I am a little annoyed with them passing my information around, I am going to keep this. This is only their 2nd month. I know they're not all "beauty" related, but I am going to give them a month or so more until I make my final decision.