I ended up canceling my Eco-Emi last month because I just wasn't enjoying the products as much as I would have liked, however, I guess I paid a month in advance so I got a box for January.

Here is what I got in my box:



Lets go through each individual item:


Kelapo Virgin Coconut Oil - $0.43

I have always wanted to try cooking something with coconut oil, mainly chicken, so I am sure I will find a use for this!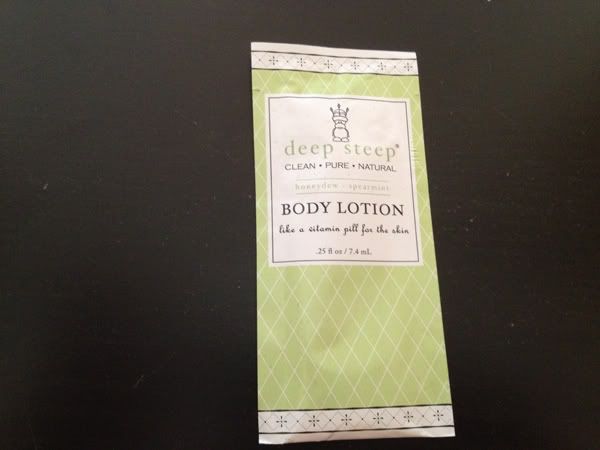 Deep Steep Body Lotion - $0.42
One time use body lotion, seems like something I could get from Sephora. The scent is honeydew - spearmint which I don't think should be considered a great scent, not sure if I will use this anytime soon.
Dr. Cleangreen's Instant Hand Purifier - $7.95
Smells very organic, as most things in this box do. My bottle seems about 2/3 filled, I am not sure if that was an error or if that is how it comes. This will be nice to keep next to my desk but I wouldn't seek it out and purchase it.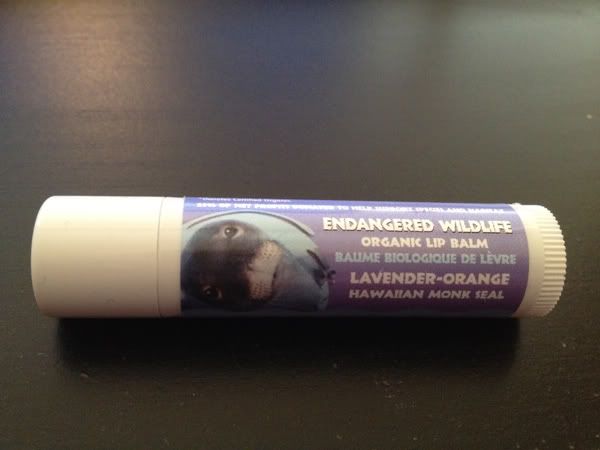 Endangered Wildlife Organic Lip Balm - $2.99
Endangered Wildlife Lip Balm is simply the finest certified organic herbal lip therapy on the market. Eco-friendly and healthy, our USDA certified organic lip balm in concert with our philanthropy make a winning combination. Our hope is to nourish lips as well as educate. This one is for the Hawaiian Monk Seal (ADORABLE) but it isn't a flavor/scent that I would like (Lavender-Orange) so I am going to keep this for the February giveaway!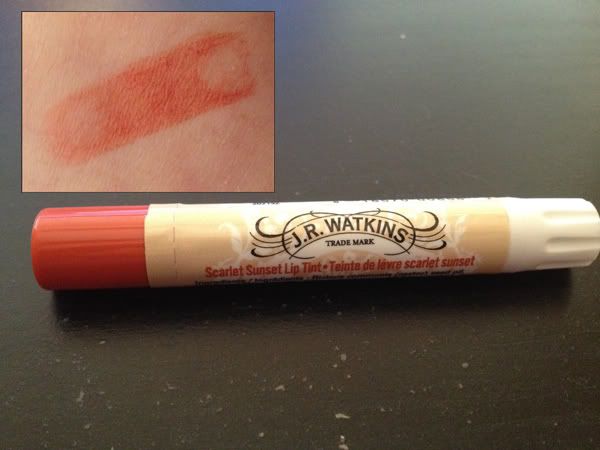 J.R. Watkins Scarlet Sunset Lip Tint - $4.59
This box always has 2-3 lip balm/products and I never thought I would say I have too many but I seriously do. This one is tinted and it's not really a color I would wear.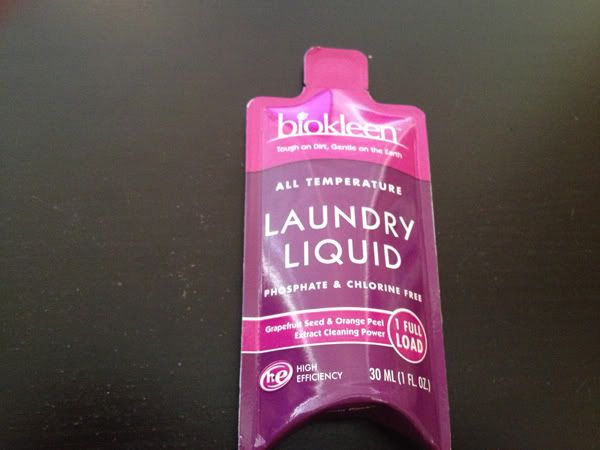 Biokleen Laundry Liquid - $0.21
... No words. I like my laundry soap, thanks?
Organic Sprouted Quinoa - $??
.... No idea?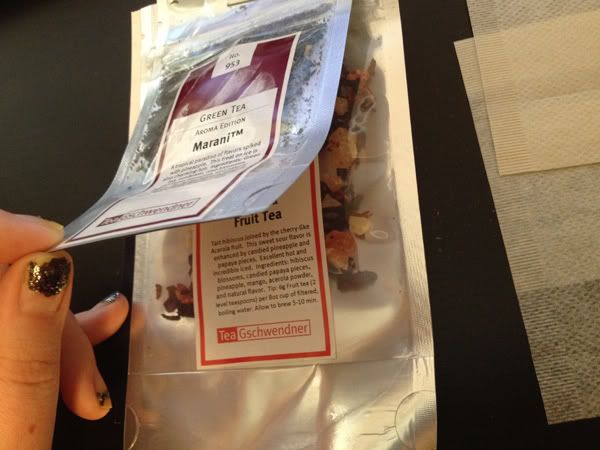 Tea Gschwender Teas - $??
Not much of a tea fan..
Somehow I forgot to take a picture of the one make up item that was in this box. This was a Lauren Brooke Cosmetiques eye liner in black/brown. No disrespect to Lauren Brooke Cosmetiques but I am shocked that this item even got past the "testing" phase, if there is one. First off, the color is brown, no black what so ever. It was hard to swatch, I usually like my eye liner in my water line and if I was to put this on my water line, my eye would fall off. I swatched it on my hand and about 3 hours later, I noticed it was still there so I rubbed it a tiny and it came right off. No staying power what so ever. This product was worth $12.00.
The breakdown:
Box:
Eco-Emi
January 2011
Price:
$15.00
Monetary Value:
$28.59 (not including the quinoa and tea)
Keeping subscription?:
No.
This box just confirms that I am happy I canceled my subscription. This doesn't mean that Eco Emi isn't for everyone, if this is the type of lifestyle you like then you will probably love the box, I just didn't like it too much!!