Yes I know that says December, but this is the December Deluxe box. I ordered this on 12-5-11, and even though I knew it wouldn't get here before Christmas, I was surprised to find out that I would get it until almost half way through February. GoGoGirlfriend has been on a lot of people's do not sub to list lately because of their extreme lack of promptness (I still have not received my January box) and their lack of professional emails (and not to mention the dollar store "feeling" of the samples you receive). I have considered dropping them, however, I have MANY points that I need to cash in before I do that so I believe that my next 5 boxes are free. Since they're "free" boxes, I will continue to receive them until my points run up.

This is a different from the "monthly" box you get for being a member, this is a deluxe box which has much more stuff in it and you have to pay for it. This particular box cost $28, however, I got it for free because I used my points. This did take over 2 months to receive and I did receive several emails saying "it will be shipped this weekend" or "it will be shipped by XX" and also in those emails they would blame other companies for not getting the supply to them fast enough. Not too big of a deal to me, I wasn't out any money and my life didn't depend on getting that $2 make up item but I can see where it would irritate quite a few people.

Enough blabbering, here is what I got in my box: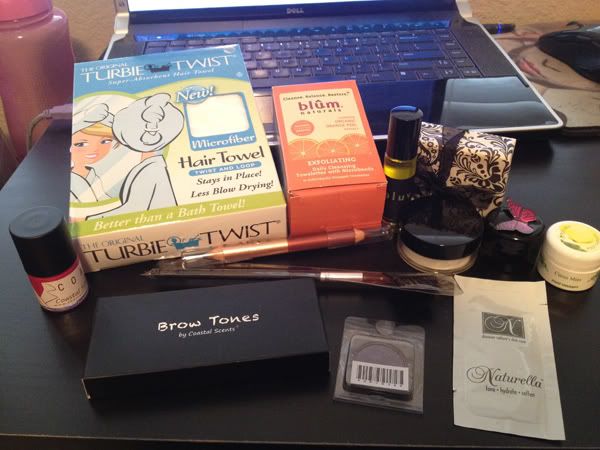 Lets go through each individual item:


Coastal Scents "Coat" Polish in Peony - $3.95

These are pretty new to Coastal Scents and I have been thinking about picking a few up but I am on a no buy nail polish limit. Very excited to see this in my box. It looks to be a color that I don't already have as well (I know, what girl doesn't have a hot pink polish!?). I was reading some of the reviews on the website and people love these polishes!
Camille Beckman Citrus Mint Foot Therapy - $0.65
I am personally over the whole "Camille Beckman" stuff in these GGG boxes, I feel like every box I get something from their and I don't particularly like them (although, I don't hate them). I have never received a foot therapy cream from them so I guess it's different and I am a little excited to receive it, however it does seem kind of small to use more than just once.
Camille Beckman Midnight Monarch Glycerine Hand Therapy - $1.95
Deja vu? Look, another one. I could have done without this. I could have done without the butterfly too, kinda tacky IMO.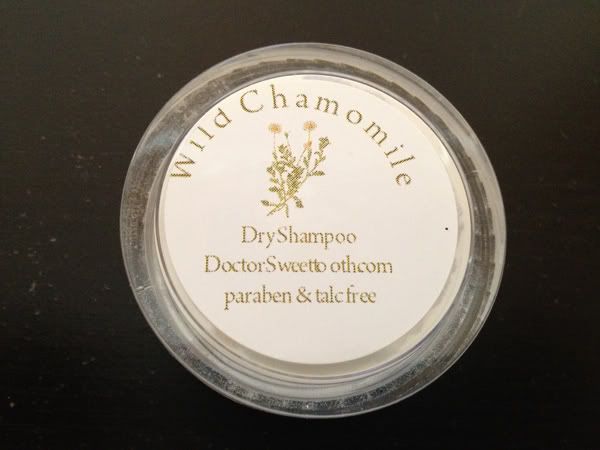 Doctor Sweet Tooth Dry Shampoo - $3.32
Not much of a dry shampoo person, I don't like the feeling of most things in my hair but I will give it a shot, probably on a day I wouldn't have to go anywhere so that if I didn't like it I could take a shower.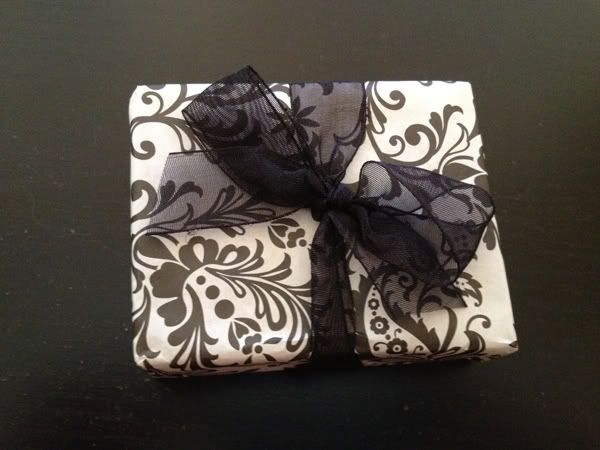 GoGoGirlfriend Cherry Almond Soap Bar - $4.99
This stuff smells so good and I have said it before. Very happy with this item.
Oluv Skin Touch Serum - $7.50
I wouldn't normally pick something out like this for myself as it's very greasy (and the smell, chamomile, is not my favorite) but I did put some on my hand and saw some nice moisture. I have a problem with keeping my hands moisturized since I wash them so much.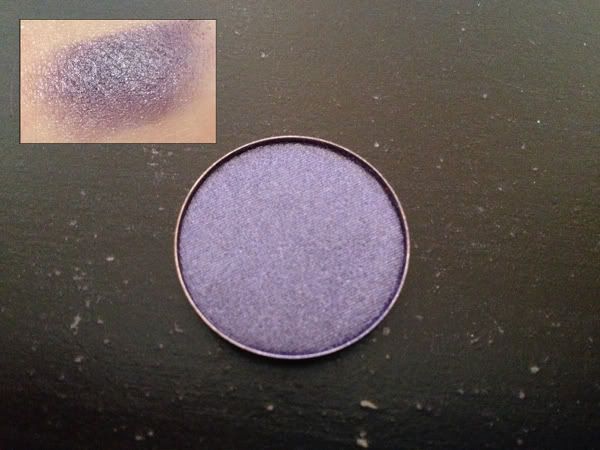 Coastal Scents S14 Hot Pot - $1.99
Looks like its now called "Regalia Purple". I don't normally wear purple but decided one day to wear it and I love it on my brown eyes. I can't wait to use this, and as you can tell from the swatch, it's pretty gorgeous!
Blossoms Duel Eye Pencil - $5.99
I am always open to try new make up items and this one is ok. It seems a little more glittery than my taste but it does blend out nicely. Might be a nice eye liner.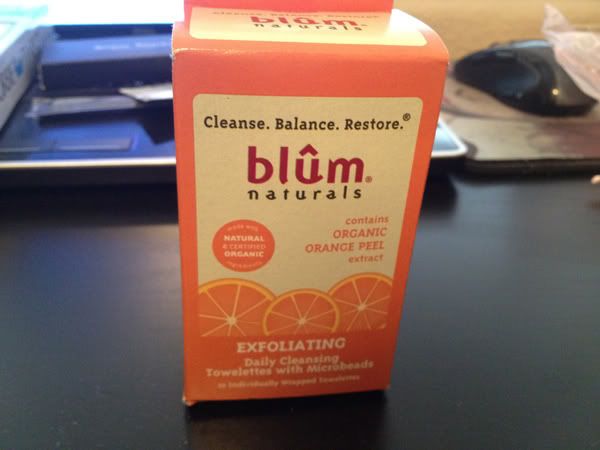 Blum Naturals Exfoliating Towelettes - $3.99
I got one of these in my December box and I wasn't such a fan. They will be nice to have by my make up desk to take off swatches or something but if I remember correctly, it was pretty harsh, maybe too harsh for face. Since there are 10, I will put 2 in the February giveaway as well!
Naturella Facial Conditioner - $1.99
These are free on the Naturella website, you just pay for shipping. I wasn't too excited about this until I just said that its a face moisturizer. Living in the desert, my skin gets dried out and I am always cautious with what I put on my face, I can't wait to try this!
Brow & Comb Grooming Brush - $7.95
I love brushes like these (and spoolies), so no complaints on this one!
Coastal Scents Brow Tones - $7.95
I have my holy grail eye brow palette so I am going to keep this for the February giveaway. I think it could also be used as an eye shadow palette if the person didn't necessarily want to use it for brows!
Turbie Twist Hair Towel - $7.95
I am actually REALLY excited for this one, I have been telling my husband for months that I need this. I have already used it 2 times and love it!!
The breakdown:
Box:
GoGoGirlfriend
December Deluxe Box
Price:
$28.00 (although I got it "free".
Monetary Value:
$60.17
Keeping subscription?:
We already talked about this.
I enjoyed some of the items in this box, and other items I will pass along to friends/family. For being a "free" box, I can't really complain. As I have said before, it really depends on what you want from a box and if you're willing to try lower end brands as well.