This is my second month of Beauty Army and I feel like the company is really starting to get their name out there. The samples are still great size and I feel like some are still in the "what is this brand" range but it gives me a nice variety when I choose. I do hope for more make up in the future but as my second month, I am still satisfied.

Remember, this is the service where you get to choose what you want your samples to be. The samples that are selected for you (which you then get to choose 6 of the 9 selected) are based off your quiz, which I don't feel really reflects your answers too much yet but hopefully in the future.

This is also the subscription that has a really nice reusable box!

Here is what I got in my box: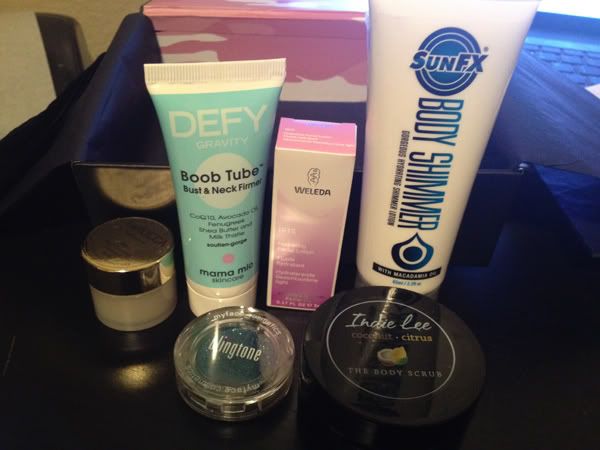 Lets go through each individual item:


Indie Lee Coconut Citrus Body Scrub - $5.06

I haven't tried this yet since I like to blog about the stuff first but it doesn't smell like coconut citrus. To me, it smells like lemon and crackers or something. The formula seems a bit "dry" compared to other scrubs I have seen but I can't wait to try it out.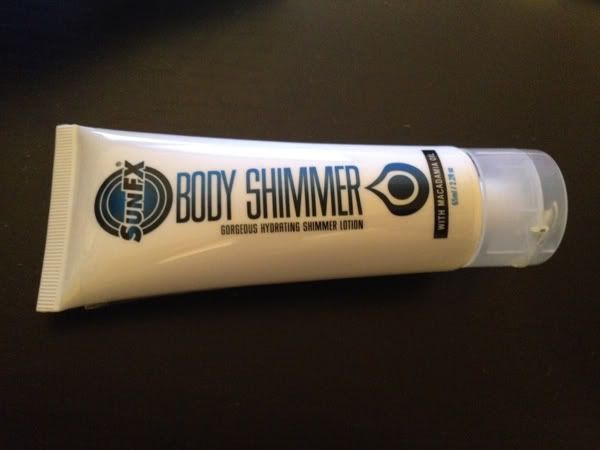 SunFX Body Shimmber - $8.11
I got the body wash in my last box and I wasn't much of a fan but I decided to try this because some of the other samples weren't that appealing. One thing I can say is that it smells FANTASTIC. Although, every time I open it up, product comes oozing out. I am not too big on the whole shimmer thing but I can just wear it when I am not going out to avoid looking like a disco ball.
Weleda Iris Hydrating Facial Lotion - $3.40
I didn't look at the description when I picked this but this is for oily to combination skin. Since I have dry skin, I won't be using this. I am going to add it to my sample drawer and maybe a friend or family member can use it.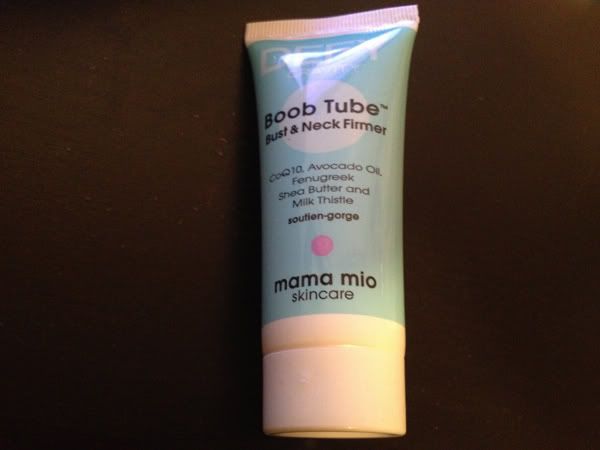 Mama Mio Boob Tube Bust & Neck Firmer - $13.24
This is interesting. It is never too late to try to defy migration I suppose! It smells citrusy.
myface blingtone eye shadow in bellbottom blues- $20.00
I wasn't much of a fan of the shadow I got in my last box (it was brown, but way too glittery for me) so I knew that I wanted to get this for the giveaway. This will be added to February's giveaway!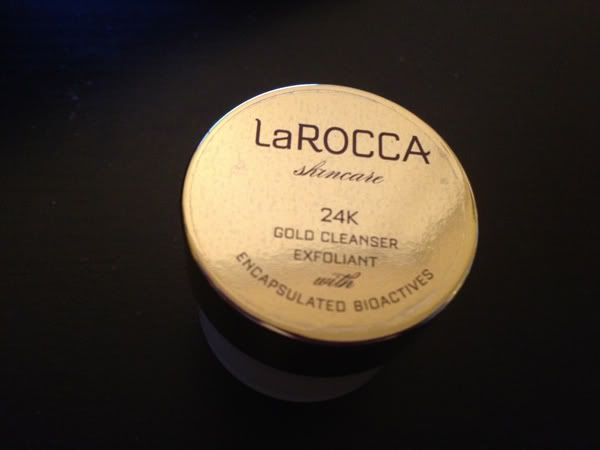 LaRocca Skincare 24K Exfoliating Cleanser - $11.25
This looks really cool. I haven't tried it yet but the reviews are awesome. It kind of smells like feet and lemons to me so I am not looking forward to that but hopefully the smell with be different once applied.
The breakdown:
Box:
Beauty Army
February 2012
Price:
$12.00 a month
Monetary Value:
$61.06
Keeping subscription?:
Yes!
Their boxes value always come up to almost 5 times what I paid. Granted monetary value isn't everything but it is nice to be able to get nice deluxe sized samples for once, seems like other companies are giving out mini samples lately. I really enjoy this service and I can't wait to see what is in store for March!