I have to admit, I wasn't that excited about this month's MyGlam which seems to be the general consensus on this. Their December bag was so awesome, I know we can't win them all but going from Urban Decay to mall kiosk products is a huge decline.

There was a bunch of controversy on whether some of these items had any "monetary value" at all and I will comment on that as I show the items.

Here is what I go in my box(bag):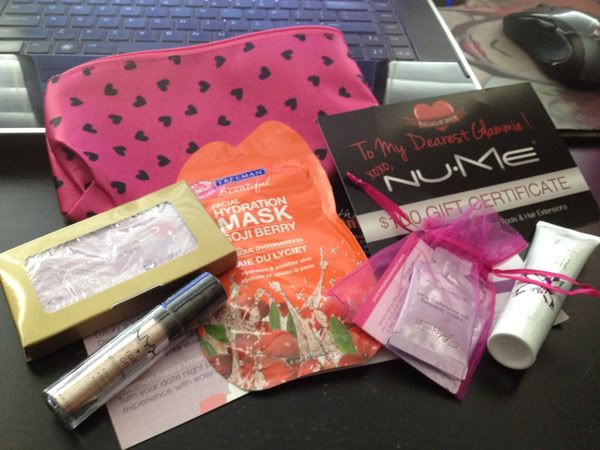 Lets go through each individual item: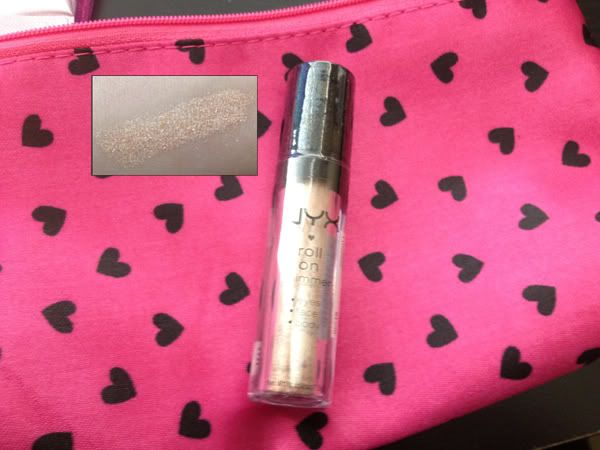 NYX Roll On Eye Shimmer - $4.50

I didn't have high hopes for this but I am actually pretty surprised. It is really pretty, a color I would actually wear and the application is really smooth. I am not sure how it will work on my eyes but that is something that I will have to try out. The one I got was "Nude".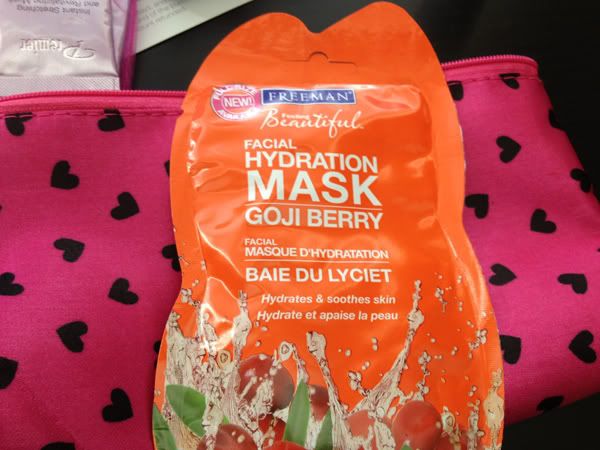 Goji Berry Facial Hydration Mask Travel Size - $1.99
I am excited to try this one. I didn't like the one we got in last months (and I have a review for that coming) but this one seems nice!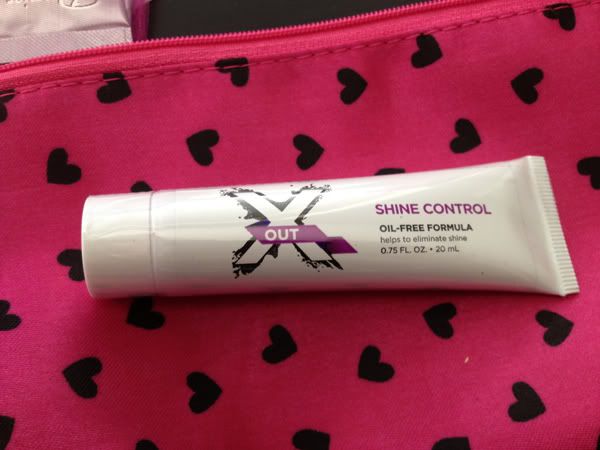 X Out Shine Control - $0.00
EVERYTHING in life has a monetary value, there is no doubt in that. However, this is a "gift with purchase" item, in order to get more of this item, you would have to purchase something else to get it for free. Therefore, it doesn't have much of a real "value" as in this bag. It is kind of silly that they sent us something that you can't really purchase without being roped into something else. With that being said, X Out is by proactiv and is supposed to be a good brand. I don't have oily skin so I am going to give this to my husband who has more skin care products then your local Target.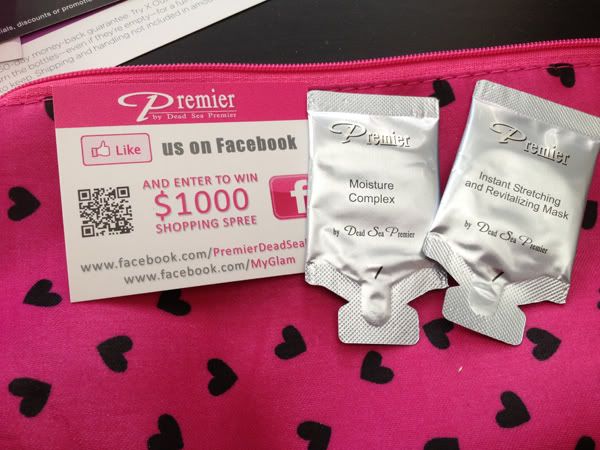 Moisture Complex & Instant Stretching & Revitalizing Mask from Dead Sea Premier - $10.28
You can get these samples on their website for free, just pay $5.99 for shipping, however, I am giving them the benefit and calculating the price by what the size of the sample is compared to the amount of what the full size is. These will be good for one time use but again, a mall kiosk brand, what happened to the great brands? Use code "MYGLAM" if you want 50% off.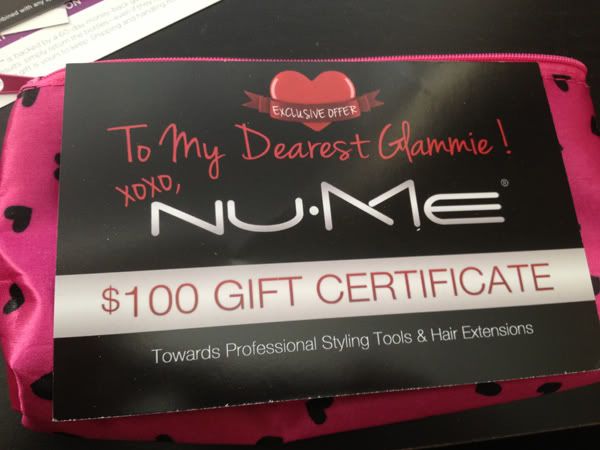 $100 Gift Certificate to Nu*Me - $0.00
I am giving this a $0 for monetary value since you have to spend money to use it, therefore, it's not much of a "value", more of a negative. I have a GHD and a really nice blow dryer so I have no use for this.
Ghirardelli Milk Chocolate & Dark Chocolate Square - $0.88
Nice gesture, who doesn't love chocolate? Specially for V-day :)
The breakdown:
Bag:
MyGlam
February 2012
Price:
$10.00
Monetary Value:
$17.65 (inflated)
Keeping subscription?:
Holding out for better
The bag is really cute this month, but again, I have too many bags so this is being given away. Without the inflated cost of the Dead Sea stuff, I don't think this bag would be anywhere close to $10. I know that the X Out and the Nu*Me also add on value but that is all opinion. I am holding out that more brands will realize they're legit and want to work with them. Here's to hoping!