And another beauty sample box hits the fans. This one is TheLookBag which is put on by TheLookStore, which I had never heard about until this bag. This is the second "bag" they have had, I wasn't able to get in on the first one as I didn't know about it.

By becoming a member, for $10 a month you will receive an assortment of 5 different high-end beauty samples from THE LOOK STORE.com in a luxurious reusable bag.

You will receive makeup, skincare, fragrance, body or hair care samples from both well-known, and emerging specialty brands.

Choose between monthly, quarterly or yearly subscription plans, and fill out a beauty profile to get products that were picked especially for you by Celebrity Beauty Therapist and Eyebrow King, Damone Roberts.

TheLookBag is then shipped out free to you in the first two weeks of every month.

By joining TheLookBag you will enjoy a 20% discount off of every purchase of any product on THE LOOK STORE.com.

THE LOOK STORE.com's online magazine and videos has expert tips, tricks, and tutorials to help you get the most out of products and stay on top of the trends!
I wouldn't go as far as saying this is a
luxurious reusable bag
as it is just an organza bag you can get on ebay for about a buck but maybe they're planning to do that in the future?
What I liked about this company is that they sent it priority mail. I find that with my other boxes (BirchBox, CraveBox, MyGlam), it takes FOREVER to get to me because they use the slowest possible service ever, which is more of a money maker for them but I would love my bag sooner than later.
Here is what I go in my box(bag):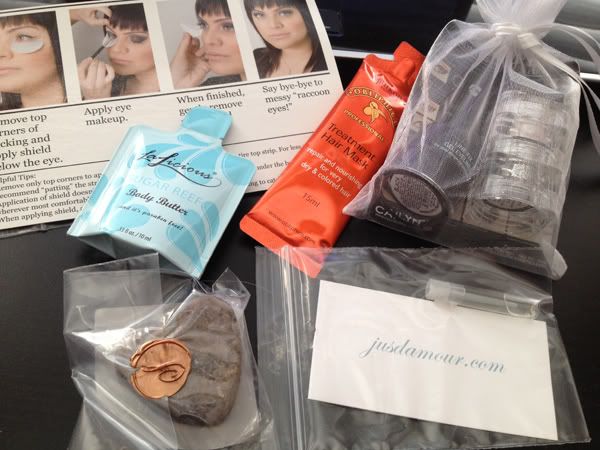 Lets go through each individual item: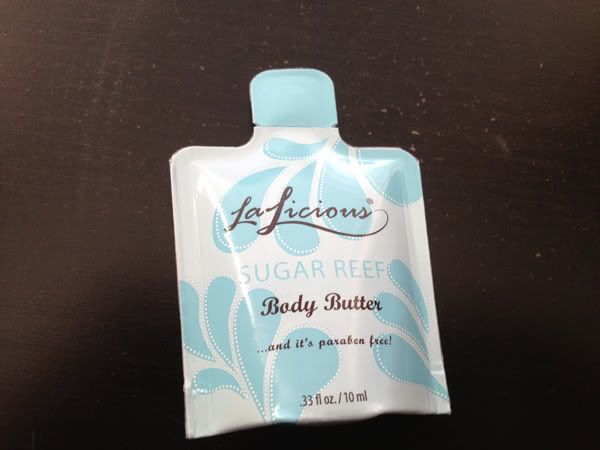 LaLicious Body Butter "Sugar Reef" - $0.83
This is a really weird way to package a cream product sample, but that is neither here nor there. I can't wait to try this. It's a fairly large sample so I should be able to get 2-3 uses out of it!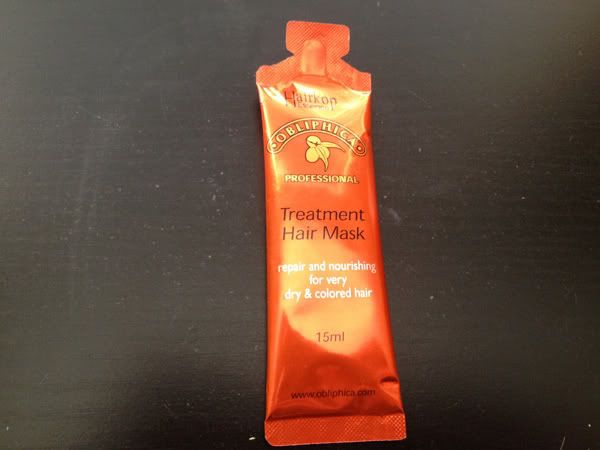 Obliphica Hairkop Treatment - $5.52
I don't use hair masks on the regular but always enjoy getting them in boxes and this is definitely something I will try. I doubt I would buy a full size but they're like face masks, they're always fun to do!
Jus D'Amour Perfume - $??
This smells really good, like vanilla, mmm. My sample is really weird though, it's not a liquid like normal perfumes, it looks almost like a gel.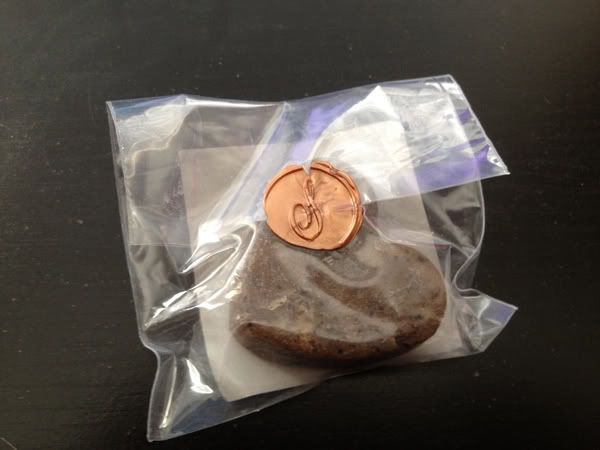 S.S. Soap Co Gingerbread Caffeinated Soap - $0.72
I am not much of a fan of gingerbread so I am going to keep this for the giveaway!
Shadow Shields - $0.53
This is super fun (I know, I am crazy), you put these under your eyes to avoid fall out. This was a bonus product and I think its cool!!
Cailyn Gel Eye Liner & 2 Shadows - $31.80
I am excited for this, I love gel liner. It looks really cool. The price of the shadows/glitter I based off a 6 stacker they have, this is a 2 and I am guessing they work well with the liner!
The breakdown:
Bag:
TheLookBag
February 2012
Price:
$10.00
Monetary Value:
$39.40
Keeping subscription?:
Yes!
This service seems promising and I can't wait to see what they come out with in the near future. Anyone else find these services to be addicting!?