Another not so exciting bag from MyGlam. I just can't bring myself to cancel. They never had subscriptions open and I feel like once I cancel, they will start to get awesome. I hear that next month will be super awesome so I am holding out for that!

I think that I am the only one in the world that doesn't like the bag this month. I think it looks cheap and so outdated. It is a Hawaiian type print and I just think its cheesy!

Here is what I go in my box(bag):



Lets go through each individual item:


Keracolor Natural Color Enhancing Leave-In Treatment - $1.75

I don't really like the feeling of products in my hair but I will give it a try I suppose.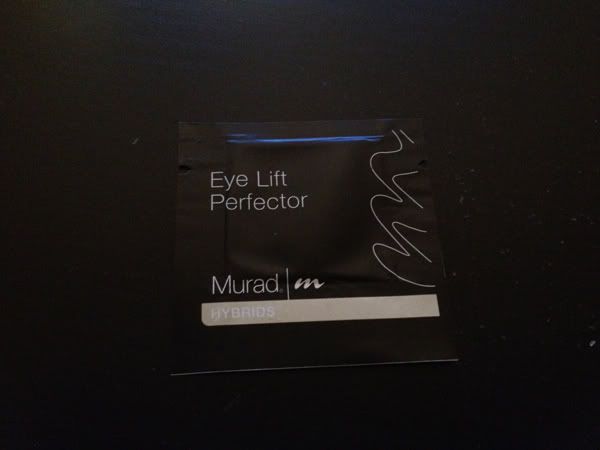 Murad Eye Lift Protector - $8.75
This is probably just enough for one use, I hate to think that one use costs $8.75 because then you're paying $35 for something really small. Even if it was awesome, I would never pay that kinda money.
pur-lisse pur-protect essential daily moisturizer - $4.53
I love moisturizers so I will definitely try this out. Says its for sensitive skin and anti-aging, even though I don't think I need anti-aging, it's always nice to at least start.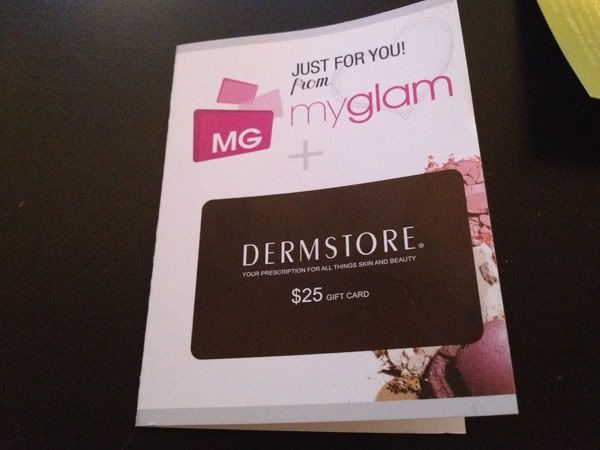 Dermstore "Coupon" - $0.00
Same as the Nu*Me "gift certificate", they tried to pass this off as one, however, it's just a coupon. I did use it but I don't think it has a monetary value since you have to spend more in order to use it. It was a nice "extra" but it shouldn't count as your sample.
3LAB Perfect Cleansing Foam - $38.63
This is not full size but close enough. I really wished I had gotten the pur-lisse lip comfort since this was part of an "OR" deal. I don't have any need for a cleanser. I found one I really liked in my Cravebox and I am going to stick with that. Trying out different products isn't really good for your skin so I am keeping this for the March giveaway and someone lucky will get to try this!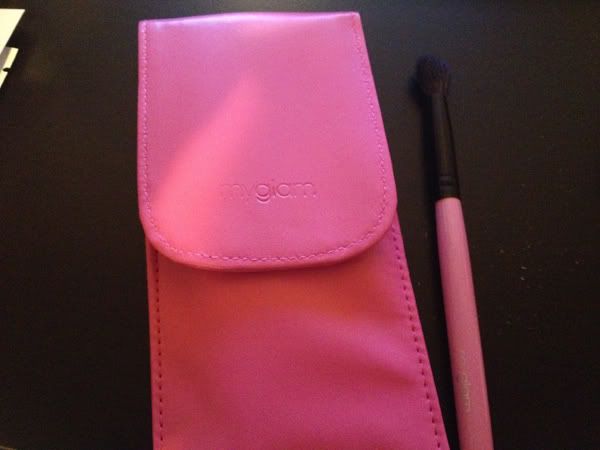 MyGlam Blending Brush - $0.00
I honestly have no idea what the monetary value of this is because it doesn't have a specific brand but it feels nice (haven't washed it yet, I have heard it turns bad after you wash it) so I will see how that goes. The pouch is huge so I hear that maybe there are more brushes in the future to add to your pouch which I think will be cool!!
The breakdown:
Bag:
MyGlam
March 2012
Price:
$10.00
Monetary Value:
$53.66
Keeping subscription?:
Yes, but holding out for better
Again, the monetary value is there but they're just sending us samples of ridiculously priced items and they're FAR from "deluxe" as they originally stated.