I was invited to get the "Love VoxBox" from influenster and I decided to go ahead and do it. I received the Holiday VoxBox and although the items aren't "WOW" luxury products, they're generally great for everyday.

If you haven't heard of the influenster website, you should check it out. I found this site really randomly and signed up, not thinking anything of it. I unlocked things they call "badges" and a month later I was getting an email inviting me to participate in their holiday voxbox.

What is an Influenster?

Community of trendsetters invited to share their lifestyles and show their influence to qualify for personalized product shipments, special rewards and exclusive deals from the brands they love. Members love testing the latest products, giving insightful feedback, and spreading the word on their favorite finds!
So to sum it up, you get a box full of goodies absolutely free (you don't even have to pay for shipping) to test out, review and "influence". I am not sure how often they come out with boxes (this is my second one in 4 months period) but I do know that there are different boxes and the one you get is based on the badges you unlock.
Let's see what's in my box:
Lets go through each individual item:
Ghirardelli Gourmet Milk 32% Cacao Creamy Devotion Bar - $4.35
MMMMMMM, who doesn't love chocolate!?!?!
Stash Premium Herbal Tea Sampler - $4.50
I am not a fan of tea, at all. Unless it has about 12 tablespoons of sugar in it. I just can't get around the taste, ick. I will try maybe 1 or 2 since some of them sound kind of good but the rest will go to my dad and husband who love tea!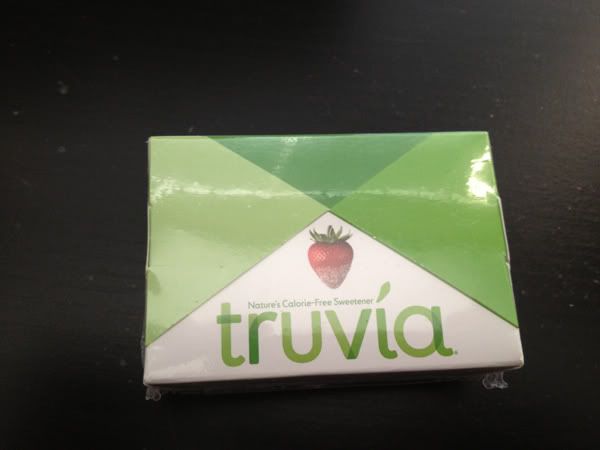 Truvia Nature's Calorie-Free Sweetner - $0.70
There are 7 packs in here and if I drink a tea, I might use all 7 packs in one cup. We actually have truvia in our house but I have never tried it before.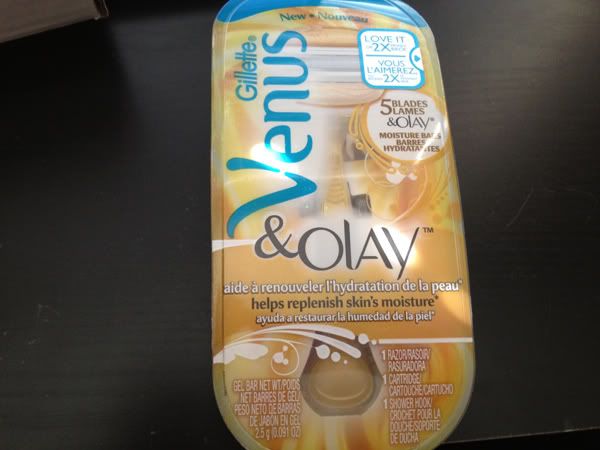 Gillette Venus & Olay Razor - $12.99 (not final price, this isn't available until March 15th so I am going by the price of other Venus Razors)
This is probably the most exciting thing to me in the whole box. I love Venus Razors, I use one now and I am in need for a new one so this came at the perfect time. Plus, spring is coming and its time to keep those legs shaved for cute dresses right!? Olay makes great products too so I can't really see anything going wrong with this product.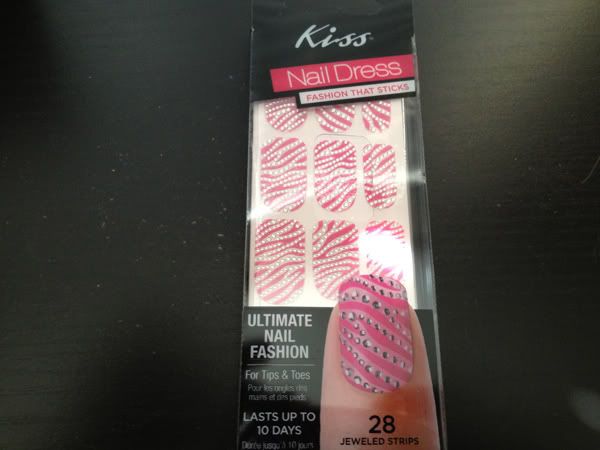 Kiss Nail Dress - $6.99
Not a huge fan of the print or that they have jewels on them but I think I will try these on one finger as an accent. I love my sally hansen nail arts that I usually get so hopefully these will be the same!
The breakdown:
Bag:
Influenster
Love VoxBox
Price:
$0.00
Monetary Value:
$29.53
Keeping subscription?:
Most definitely
This is worth a little bit more than the Holiday VoxBox and I am excited to try some of the products. I will of course review them when I do! :)