It is time for the January giveaway winner, woo!! I feel like February is flying by!! Just a recap of what is up for grabs:

This is what you will receive: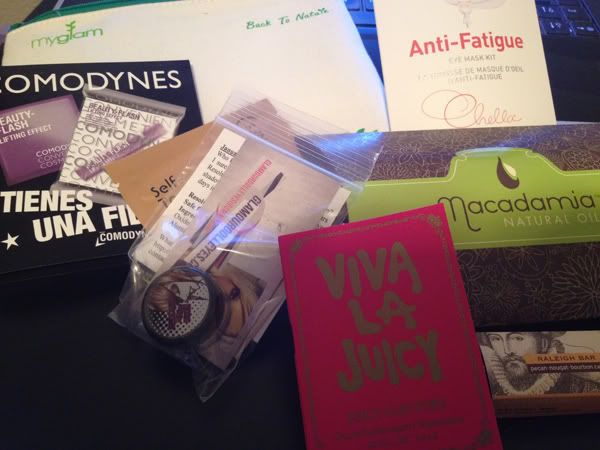 Comodynes Instant Beauty Flash - $3.00

Comodynes Self Tanning Towelette - $1.75

Chella Anti-Fatigue Eye Mask Kit - $12.00
Macadamia Natural Oil Healing Oil Treatment and Deep Repair Masque - $12.80
Juicy Couture Viva La Juicy - $2.03
Glamour Doll Eyes OTM Shadow in Resolution - $6.00
Xocolatl de Davíd Raleigh Bar - $3.00
Total Prize Value: $40.58
If you're a winner, please email me ASAP. If you do not contact me within 48 hours, a new winner will be announced.
Now, onto the winner. The winner is: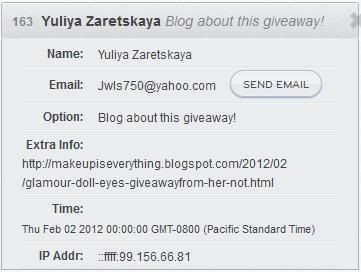 Please email me with your address.
The email address is glamourdolleyes at gmail.com.
I have already started collecting prizes for February's giveaway, so if you didn't win this one, there is always a chance to win the coming months!
Thanks everyone who entered and for your support! :)