EDITED TO ADD: I just found another code. "COLOR2012" gets your box for $0.01. You can't beat that!!

Have you ever thought about signing up for Julep Maven but didn't want to spend $20 on the polish if you didn't like it? Well they're having a promotion right now where you can get your first box for $1, which is awesome. My first box was actually only $0.01 and I fell in love, I am now on my third box.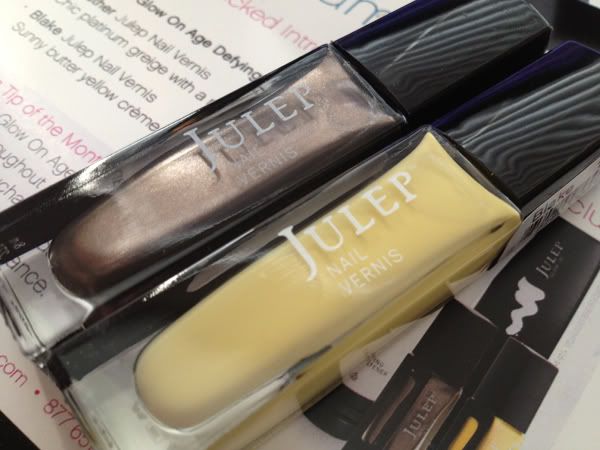 Just go to the Julep Maven website and then click on "Julep Maven". In the left hand column, there are links, click on "How Do I Become A Maven?". From there, you will take a quiz. Once you figure out your "style", it will show you the box you will receive. If you don't like that box, choose another one. There are 5 to choose from (I believe). At check out, use the code "SHAREONFEB" and it will make your box just $1.

If you love nail polish, this is something you have to definitely try out. If you don't like it, you can cancel after you get your box or even if you do like it but don't want to keep it, you can still cancel!

Enjoy!!