I had never heard of this brand before Cravebox sent it to me and I had no idea where to even get it. With a short google search, I found it's available at Sephora! I never even knew. Here is my review:

Some photos: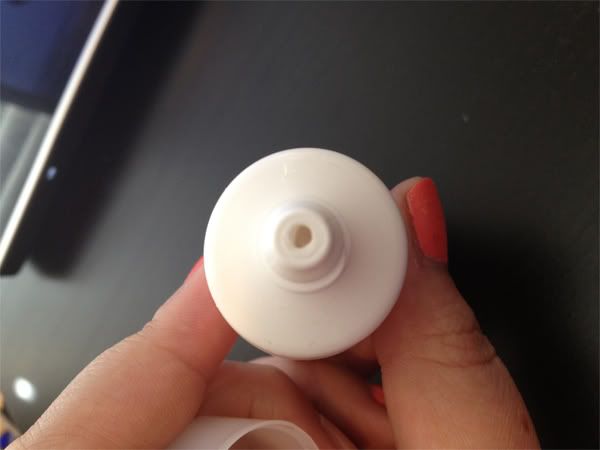 AmorePacific Treatment Cleansing Foam effectively removes makeup and impurities without stripping the skin's natural protective barrier. It is ideal for normal, oily, and acne-prone skin, minimizing the appearance and severity of blemishes. Botanical extracts add gentle stimulation and energy for a refreshing effect.
I never used this item as a make up remover, but I did use it as a cleanser.
Packaging (5/5)
:
Typical cleanser or face wash packaging. The hole for it to come out is relatively small so not too much was dispensed, I liked that.
Product (5/5):
I loved everything about this cleanser, from the consistency to the way it made my skin feel. This is a little thicker than most cleansers I have tried so I was curious about that but it ended up being great. There are little blue beads in it, which you can see from the picture. It made my face feel incredibly soft. Most cleansers leave me feeling like I really need to moisturize and this was almost like I was being moisturized and cleansed at the same time.
Application (4/5):
I found that since it was a little thicker it was harder to apply but with just a bit of water and lathering it up, it would glide against the skin.
Price (2.5/5):
This is what gets me sad. The full size is $50 for 4.1 oz. It will last a while but with all the boxes I receive, I probably get a new cleanser every week. I did love this product but I can't see myself paying $50 for it unless it was on sale.
Overall (4.125/5):
Again, I just loved this. I might buy it once the sample is up and there is a sale at Sephora or something.
You can get this at
Sephora
for $50.00.