Another month of Sample Society. This is their second box, seems to be all skincare again ):

They also give you a $15 credit to use in the store for any of the brands that you have in your box, however, I don't feel that it is that useful if you don't want anything from these specific brands.

Here is what I got in my box:



Lets go through each individual item:


boscia Purifying Cleansing Gel - $8.79

I have already tried this. I don't see anything super spectacular about it. Makes my face clean.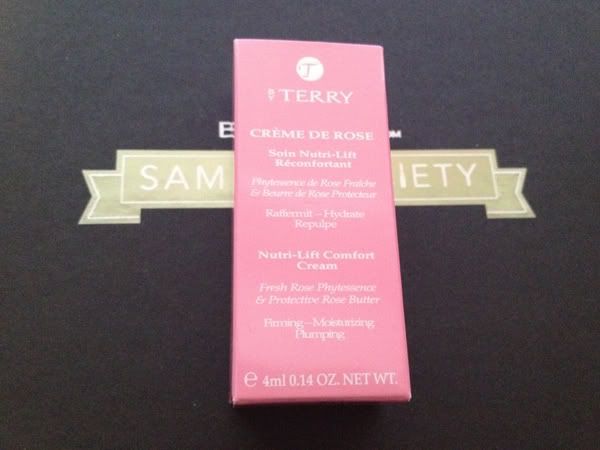 By Terry Crème De Rose Nutri-Lift Comfort Cream - $13.20
This is supposed to be amazing, it is $99 a bottle so I doubt I would ever purchase a full size but I am excited to try it, none the less!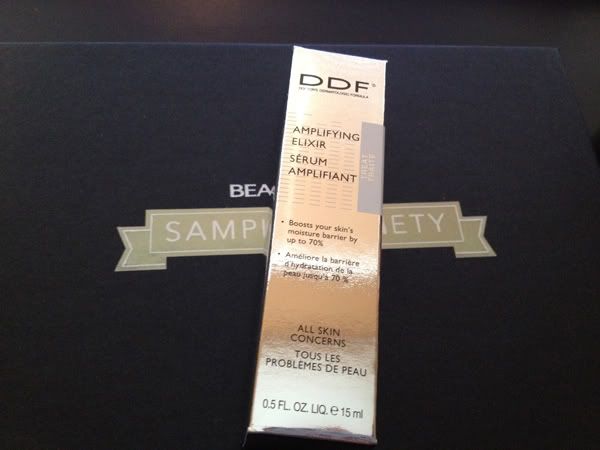 DDF Amplifying Elixir - $20.58
This is supposed to boost the performance of your skincare regimen by hydrating and improving the health of the moisture barrier. Alrighty, I will try it!
Oscar Blandi Olio di Jasmine - Hair Serum - $3.70
I got this in a BB a long time ago and never used it. I gave it to a friend so I will not be using this one, I will include it in the giveaway. I use the shu uemura oil and love it.
Murad Hybrids Skin Perfecting Primer Matte Finish - $5.95
I don't typically wear face make up but I will give it a try!
The breakdown:
Box:
Beauty Bar Sample Society
March 2012
Price:
$15.00 a month
Monetary Value:
$52.22
Keeping subscription?:
Yes.
Again, I LOVE the sample sizes, they're truly deluxe and the monetary value is there. I love the fact that I get to try insanely expensive brands but also hate the fact that if I fall in love with them, I will either not buy them or brake the wallet trying to buy them.