I am actually quite surprised with the results of this months Julep Maven, as I thought I would like one color more than the other and it was actually the opposite. In March I went with the Classic with a Twist because it sounded interesting, you can see that original post here.

Before I get into the review and more specifics, let me show you some pictures: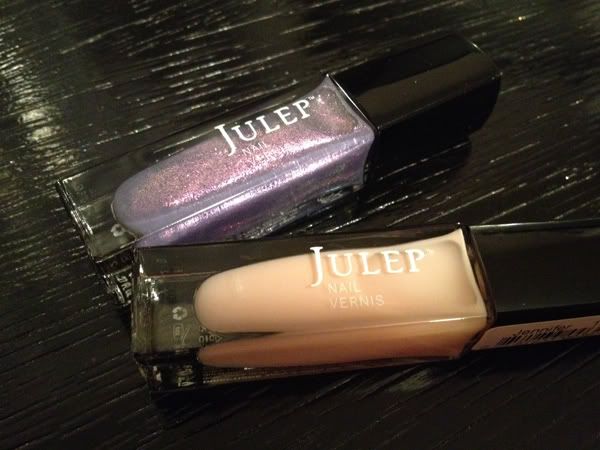 Used Skull & Glossbones from OPI as the base and Zoya Miley on my middle finger. Then put Jennifer on top of all of that.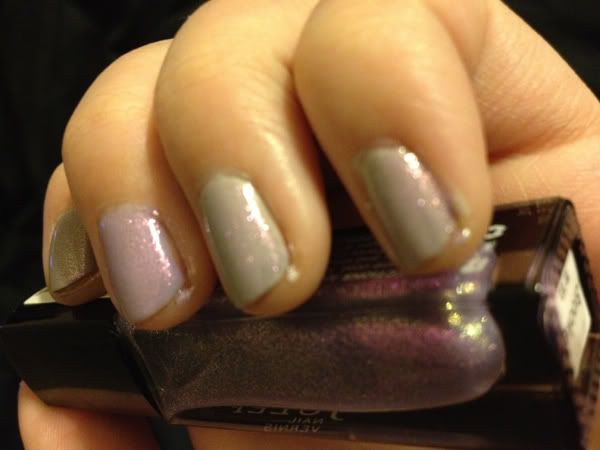 I thought Jennifer was going to be my favorite but the next day, I saw this. The color was off my finger tips. I don't know why, how or if it was because of something else but I have never had that problem before.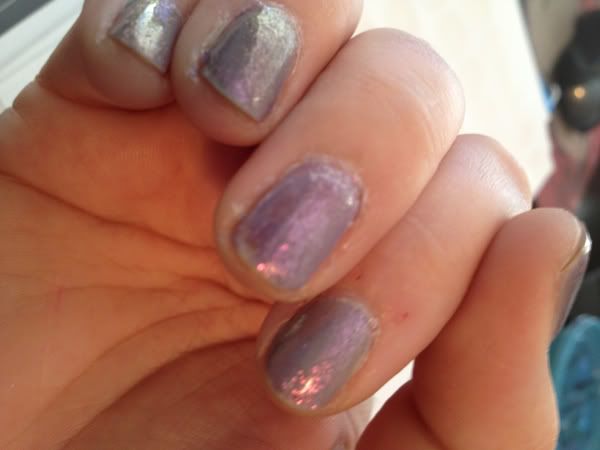 I ended up taking it off the next day and putting something else on.



Butter London Trout Pout from my Little Black Bag, Jennifer from Julep Maven on my middle finger and Essie As Gold as It Gets from my TV Birchbox over Trout Pout.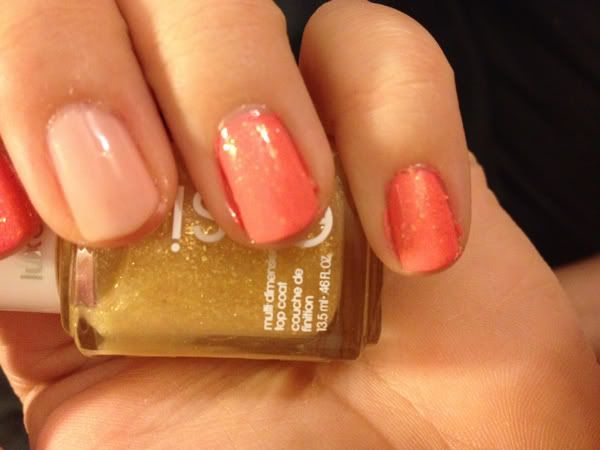 Took 3 coats to get it that opaque.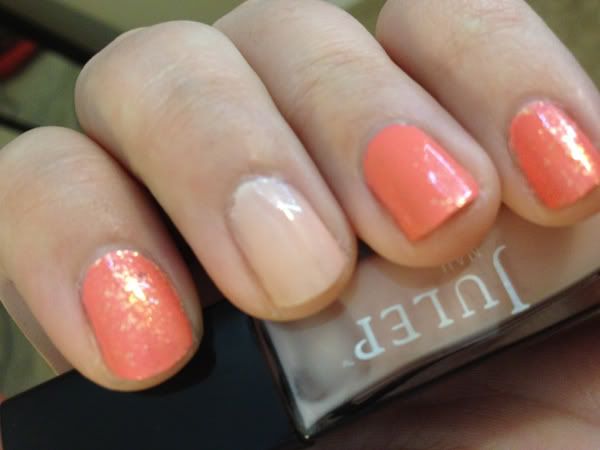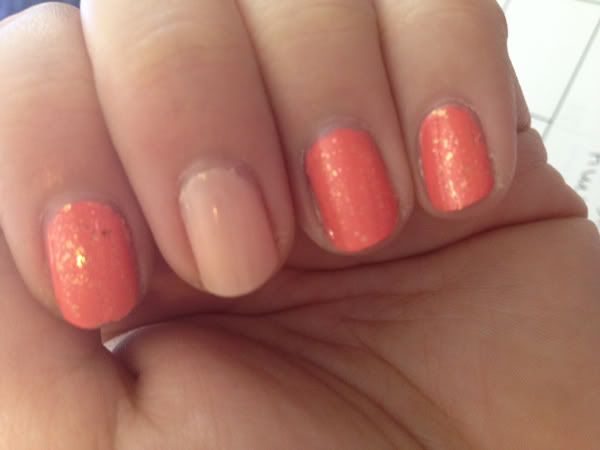 One week later.

Professional quality "4-free" nail polish formulation, developed without carcinogens such as formaldehyde or formaldehyde resin, toluene and DBP. Shine on! $1 will be donated to organizations that support women through our Powered by Girlfriends program.
Packaging (3/5)
:
I have 2 gripes with the packaging, hence the 3 instead of a 5. One, would be that the lid doesn't line up with the jar when I tighten the jar (someone did give me a solution for this, the lids come off the actual twisty part, like a butter london polish, yet this is just extra work). This could be from me over tightening it, but I like my polishes to not dry out, specially for $14 a pop. Second, is the super small brush. I feel like I am really spoiled with OPI's brushes because they're super wide, and that is what I prefer. If you like small brushes then it won't be an issue for you of course.
Product (3/5):
I was surprised with Brooke. I thought that one would be my favorite. It looks pretty on, almost like a purple flakey, gives a gorgeous purple sparkle to the nail but it just didn't work out for me. I did love Jennifer though, which is funny because I was more excited for Brooke. I don't typically like pink polish on me, I think my skin is too light or something but this was nice. It did take 3 coats to get it opaque but if you want just a nice pretty pink wash, one coat is great.
Longevity (4/5):
I am giving this one a 4 because I took Brooke off the next day so I can't really say the longevity but as you can tell, Jennifer lasted a week, and would probably last longer if I didn't change my polish so much.
Price (2.5/5):
I am going to compare these to my 3 favorite brands, which I own a ton of and buy on a regular basis. First, we have
OPI - 0.5 FL oz for $8.50
, then we have
Zoya
- 0.5 FL oz for $8.00
. Next, we have
Butter London
- 0.4 FL oz for $14.00
(which I only usually buy as "rewards" or special treatment). Now, the typical price of a
Julep Maven
polish is $14.00 for 0.27 FL oz
. That is right, a little under half of MOST of these polishes for way more money. Even Butter London, which is AWESOME has a better value. The price is nowhere near "affordable" however, I do feel that they may have some unique colors.
Overall (3.125/5):
A little disappointed with this months colors but you can't win them all. We did get an oil with this month and I use it in with my lotion and it makes my skin so moisturized and smooth.
There are TONS of coupon codes running around for getting your
Julep Maven
box at only 1 penny so if you want to try them, I would suggest it!