Here is another round of QVCs version of the TestTube, this particular one seems to be available still, so if you're interested, you can get that here. I prefer the QVC version much better.

Here is what I got in my tube:



Lets go through each individual item: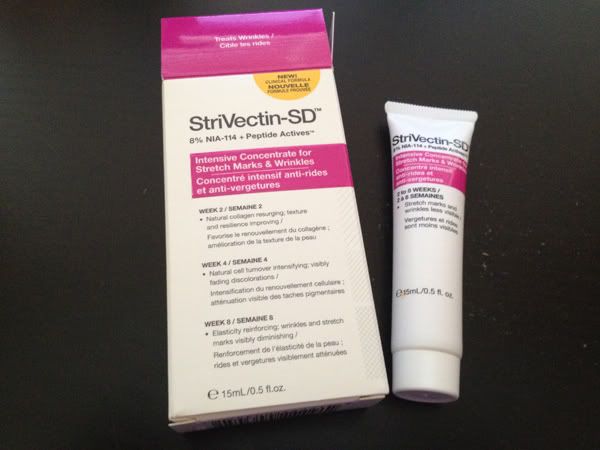 StriVectin-SD Intensive Concentrate - $13.50

I have heard AMAZING things about this product so I am excited to try it, even though I don't have wrinkles. The full size price is $135 though so I would never purchase a full size.
St. Tropez Everyday Body Moisturizer Gradual Tan in Medium/Dark - $11.19
I enjoy not being tan or using self tanning creams so this is something I would never use. I am putting this in the April giveaway!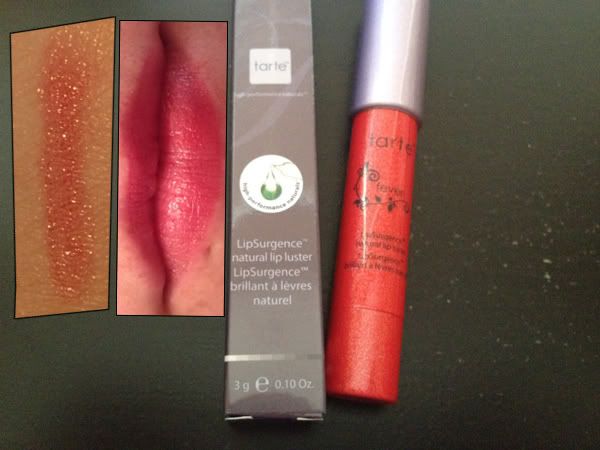 Tarte LipSurgence™ Natural Lip Luster in Fever - $24.00
I was a bit hesitant to try this on because I am not a huge red person but I love this, so gorgeous on. Also, when I swatched it, it looked like glitter city so I was pleasantly surprised that it didn't translate onto the lips.
WEN by Chaz Dean Cucumber Aloe Cleansing Conditioner - $9.28
I am just not a fan of this stuff. I got some in a MyGlam bag and it felt like my head was on fire and it didn't do anything for my hair. This will be in the April giveaway!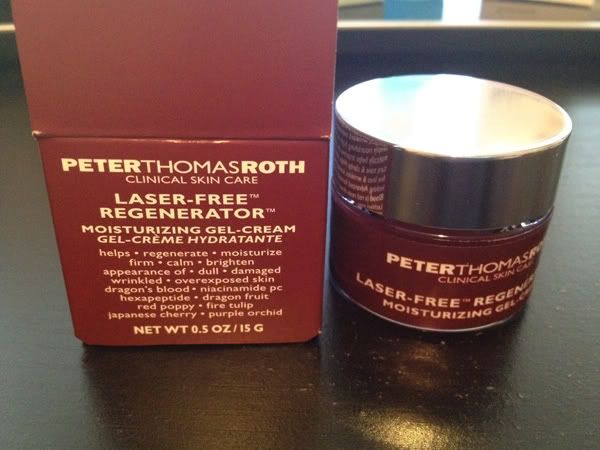 Peter Thomas Roth Laser-Free™ Regenerator™ Moisturizing Gel-Cream - $34.00
I was going to use this, until I opened it. It smells like straight up plastic, SO gross. I will give this to my mom since she likes these kinds of things.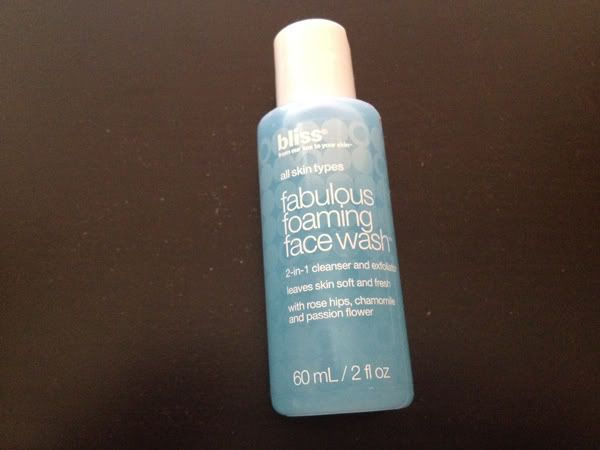 Bliss Fabulous Foaming Face Wash - $7.16
I have never really been into face wash, or buying special brands. That is one thing I love about these types of subscriptions, they always bring me to try new things. Usually when I would get excited about something, I would run out and buy a bunch to try, but with these programs, I have them already and in tiny versions. I have been obsessed with face washes lately so super excited to try this, specially since I have heard great things about bliss!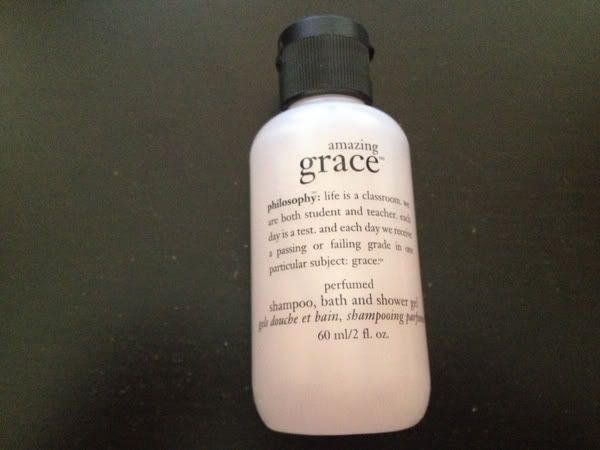 Philosophy Amazing Grace Bath, Shampoo & Shower Gel - $2.75
I just can't get into Philosophy products, they just don't appeal to me ): This will also be in the April giveaway!
Mally Evercolor Shadow Stick in Twilight - $25.00
This thing is amazing. It really reminds me of the Maybelline color tattoos, as it stays on forever. I swatched it on my hand and after washing my hands (not scrubbing it off, just washing normally) several times, it didn't budge. I don't know why you would buy this over the color tattoos, maybe because this one is in the stick form, but its AWESOME!!
The breakdown:
Box:
QVC NewBeauty Test Tube
April-June (Second Quarter) 2012
Price:
$29.96 every 3 months (not including shipping)
Monetary Value:
$126.88
Keeping subscription?:
Yes.
I think this is easy to justify since it comes out every 3 months and you always get over 3 times the amount you paid. It has a nice variety of higher end and somewhat lower end. It's a great subscription!!