I know that I just posted my first Little Black Bag but because of the amount of blogs that I do a month, it was actually posted really late, when I received it earlier in the month. Here is my second one for you.

You typically do these once a month but you can open a bag whenever you would like and I saw a purse I HAD TO HAVE so I decided to take my "April bag" a little sooner. Since I will be in NY when my trading is going on for April I figured I wouldn't have time to trade so I took it earlier, if that makes sense! :)

Lets go through what I got: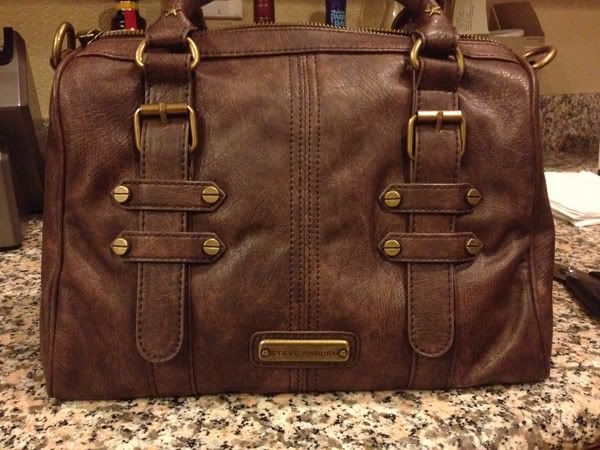 Steve Madden Military Satchel - $88.00

I am not much of a bag person, nor am I about "labels" like LV or Coach. I am trying to get more into carrying a bag because its more feminine than a wallet and bags are so cute, however, I feel a real obsession coming on. I saw this and even though I am not a fan of brown and fell in love. There were 2 I liked and I had my husband pick one or the other and he chose this. I LOVE IT!! I thought it was going to be much bigger than it is and I am glad it is not. The details and material are so nice, I wouldn't expect anything different from Steve Madden.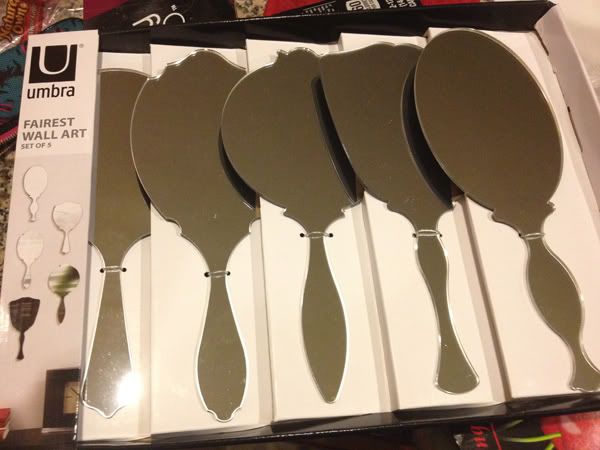 Umbra Mirror Set - $25.00
LBB says that this is worth $25, but on the website they actually say $27, so I got even a better deal. I tried to trade random things for these for the whole week of my trading. No one wanted to trade, finally on my last day, someone traded me! I had to give up 2 items but I would rather have one item I love than 2 items that were just ok. I am so happy with them, they're so adorable and fit my vanity area perfectly.
The breakdown:
Box:
Little Black Bag
Round 1
Price:
$54.90 (that includes shipping)
Monetary Value:
$113.00
Keeping subscription?:
Yes!
Like I said last time, this is not something I will do every month because it is so insanely expensive but if I see something I like when it comes time to get my products, I will definitely do it. I will probably do another one in May, although, I have no self control!!