I have never tried anything from Fyrinnae before but I have been on a huge lip kick lately and decided to make my first purchase. The website says "Allow up to 24-30 business days queue and creation time before shipment." so I was expecting not to get my products for quite some time.

I placed my order on February 28th, I ordered 3 of their Lip Lustres. My total came to $19.75 after shipping. I received a shipping notification on March 1st, which I thought was pretty fast considering their "turn around time". I received the lustres on March 6th.

Before I get into the review and more specifics, let me show you some pictures: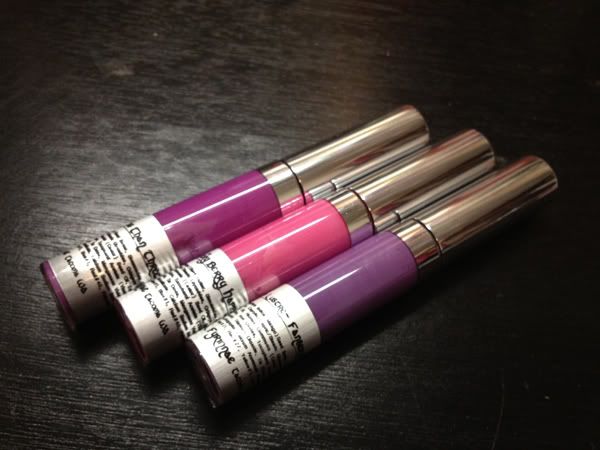 Less Than Three, Very Berry Happy, Fanservice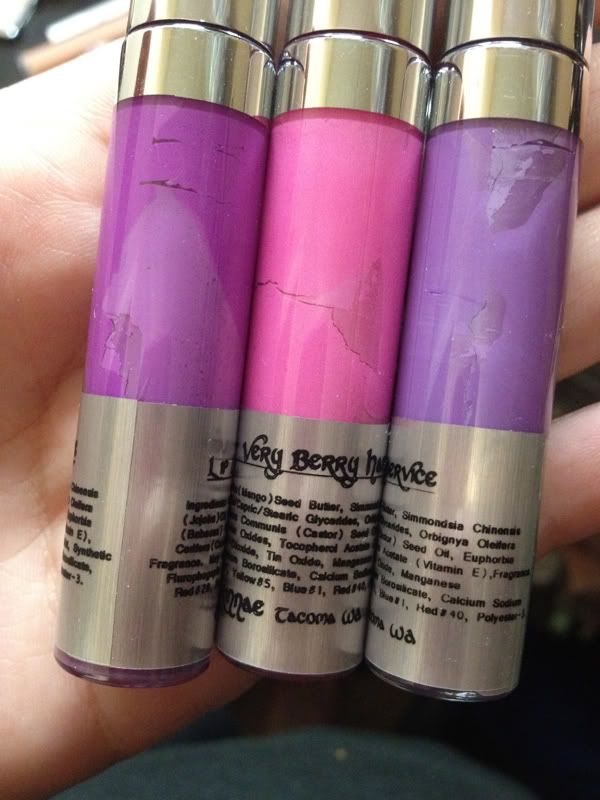 Second photo is right when I took them out of the package, I found that they had separated and were kind of "cracked" if you will.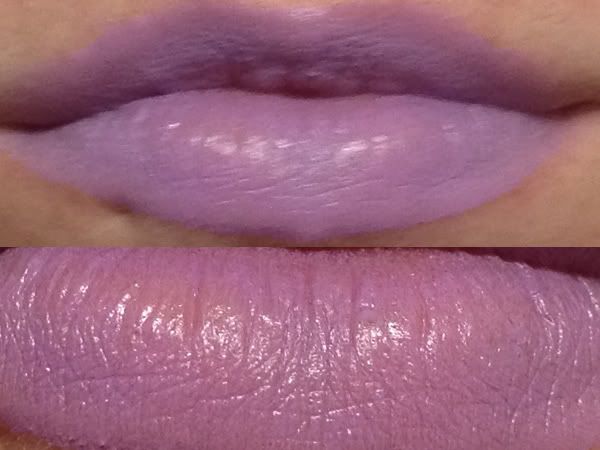 Fanservice on lips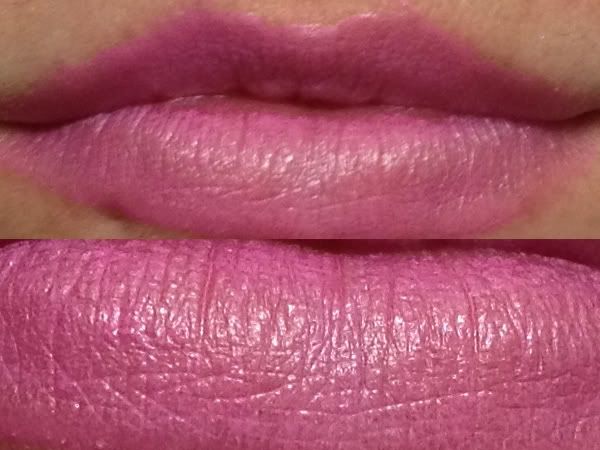 Very Berry Happy on lips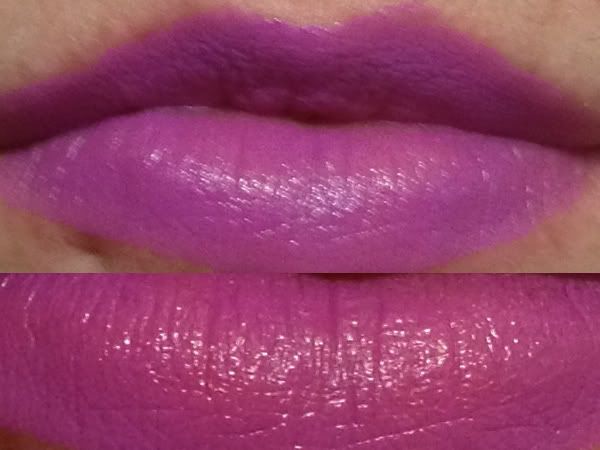 Less Than Three on lips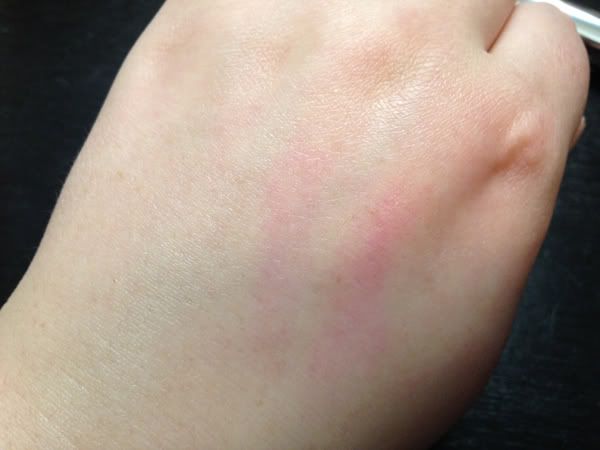 Stained my hands

Please keep in mind that these are not intended to be like lipgloss. This product is a non-sticky lipcolour, leaving moisturising colour on your lips but no goopy tackiness. Most shades are made to be relatively opaque, though some can be applied lightly over lipstick as a highlight or over balm as a sheer tint. They are a rather "dry" product because we pack as much colour into them as possible, but the ingredients are not drying. This means, due to the high concentration of natural butters, they are thinner in a warm environment, thicker when it's cool. Use care when opening if they have been cold (i.e; in a mailbox in winter). Lustres have a light vanilla scent.
Packaging (2.5/5)
:
I don't have a problem with the actual lip gloss tube, I have a problem with the label. It is like holographic or something and it makes it completely hard to read. I do however, really like the applicator. I don't feel like its a typical doe foot, it's more straight and it works out nicely.
Product (3/5):
Now part of this is completely my fault, I didn't read the blurb that I posted above before I ordered and never realized that they're not actually lip gloss, more of a lipstick type of color. This is a good thing for most people because they're INCREDIBLY pigmented and if you like purple/blue/green lips then pick these up but I was hoping they were more sheer. I have worn them with some gloss mixed in to make them a little less pigmented and it has worked out great. They're extremely light and soft, easy to apply but I do notice that if you have dry lips, it really enhances the dry lip features we all hate. Less Than Three is my favorite on the lips, the other 2 don't really match with my skintone. I was hoping that Fanservice would have been more like MACs "I <3 U" lipglass which is my favorite, but of course, those are more sheer, which I thought the lustres were going to be. I feel like Very Berry Happy is the worst of them all because it kind of cakes up on my lips and doesn't apply as nicely as the other 2.
Longevity (4/5):
I haven't worn these too long as I don't usually wear my lip stuff that long anyways but I have worn them 4+ hours with just slight fading. I really love how Less Than Three looks on my lips after slightly wiped off or "worn" down, it has a nice matte texture and just gives color to my lips rather than a sheen/shine/tell something is there.
Price (5/5):
These are only $6.00 a piece and even better, they're from an indie company which I think is important to support (obviously). You get 8ml of product in a 10ml tube which is a great deal.
Overall (3.62/5):
I think the product is great for what you pay for, I wish I just had chosen different colors. I do plan to buy some more when I get back from New York, I have my eye on Lollipop-pop, Romantique, and Ultra Phantom.
You can get this at
Fyrinnae
for $6.