This is my fourth month of Beauty Army and I am SO excited that they had much more items to choose from this time around. Granted, it was still more skincare but there were a few make up items there! I didn't choose all make up because a lot of it wouldn't work for me but props to BA! I am 100% happy with my box this time around. When I was going through the list, I wrote down 5 things I wanted and after tweaking my quiz, I was able to get all 5 things, success!

I apologize for the quality of the images. I took these at night because I wanted to use the mask so I had to take the pictures quickly!

Here is what I got in my box: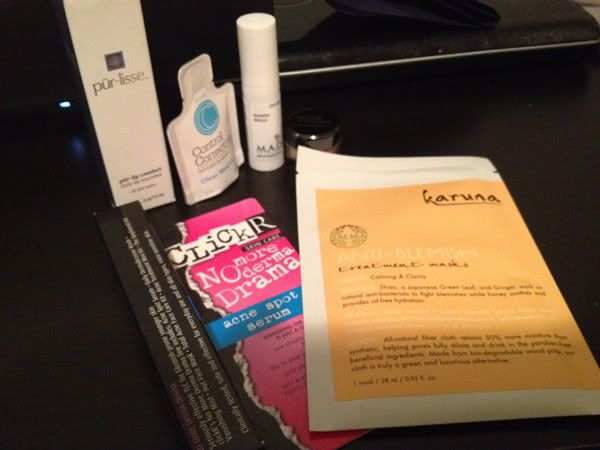 Lets go through each individual item: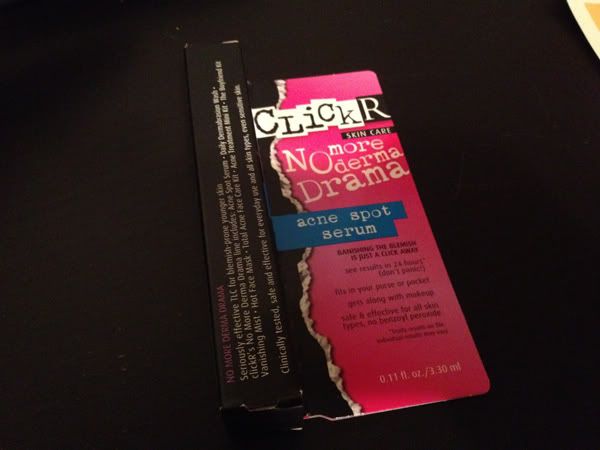 ClickR No More Derma Drama - $20.00

I don't know if mine was used or what but the instructions say on your first use to click it 15 times to get the serum to the brush but mine had serum all over it already. It also feels pretty empty so I am not sure what to do with it. I emailed BA to see what they can do. I mainly got this for my husband. I don't really have skin that gets zits (thankfully) but he is always fighting them so I like to get him things like this. Plus this already paid for the box almost twice over, unless it is empty and used, gross.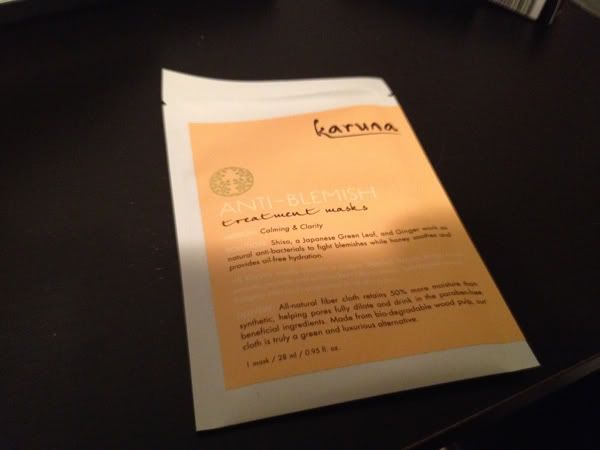 Karuna Anti-Blemish Treatment Mask - $7.00
This was ok. I love sheet masks, they always make me look crazy. I didn't see anything exceptional about it that would make me want to spend $7 on one but it did leave my face feeling pretty moisturized.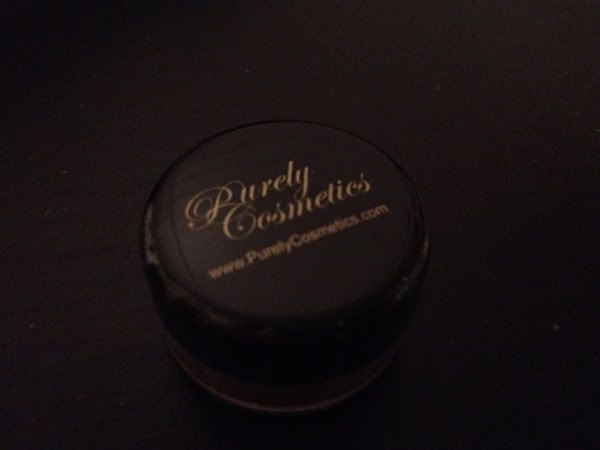 Purely Cosmetics Pure Mineral Foundation - $5.00
I am not much of a fan of Purely Cosmetics, not the products themselves, but the owner. She was really rude to my mom at a show one time and it has always left a bad taste in my mouth. I did however, find this intriguing. I don't typically wear face products but I thought I would give this a try. I am getting into BB creams a lot lately so I need something new to set them with. The sample size is fairly small (5 gram jar) so it will be tricky to get out to use, but who doesn't love a challenge?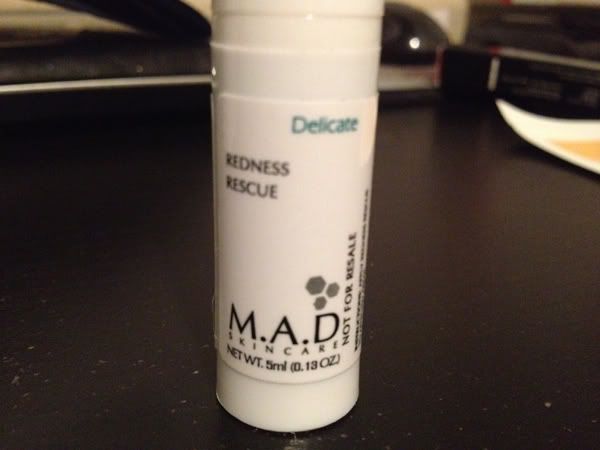 M.A.D Skincare Redness Rescue - $4.16
I got a sample pack of products straight from M.A.D and this is one item that I REALLY wanted to try, but of course didn't get so I was excited to see this on BA. I believe mine is broken though, I can't get anything out of it. The tube on the "sprayer" looks cut off or broken so I emailed BA to see what they can do for me. I have really red skin so I am hoping this will help a little.
Control Corrective Clear Med 5 % - $1.14
This is the one item that wasn't on my "NEED" list but it looked intriguing. I didn't get this because of the acne treatment, I got this because on the BA facebook they say its good for redness.
pur~lisse pur~lip comfort - $21.05
They were sending this out through myglam last month and I didn't get one. So glad I could get one through BA. It is a nice lip balm but I am not sure its worth $21.05 that a drugstore lip balm wouldn't do.
The breakdown:
Box:
Beauty Army
March 2012
Price:
$12.00 a month
Monetary Value:
$58.35
Keeping subscription?:
Yes!
I love that BA is growing and listening to their customers when we say we want more of selection!! Thanks BA! :)