I got the Freeman Cucumber Facial Peel-Off Mask in my January MyGlam Bag and I was super excited to try it. My bag came later than a lot of people's as I stated in my original post and I was reading on the MyGlam wall that a lot of people really loved the mask, which also made me more excited to try it! Here is my review:

Let me show you some pictures of the product and images of me doing it: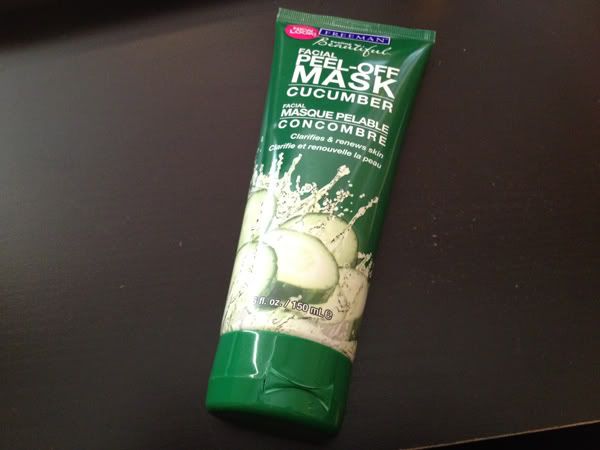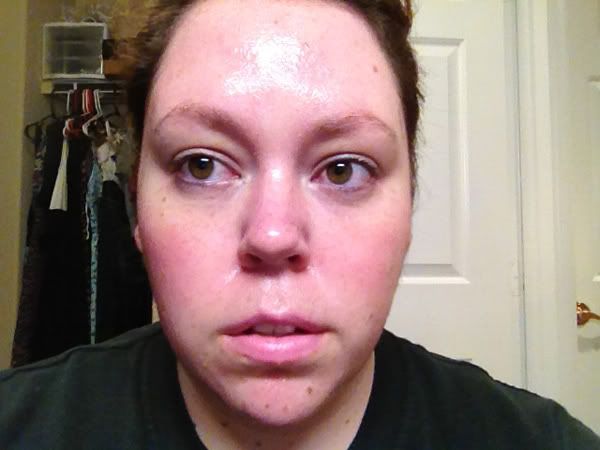 Right after I put it on, my face was all shiny.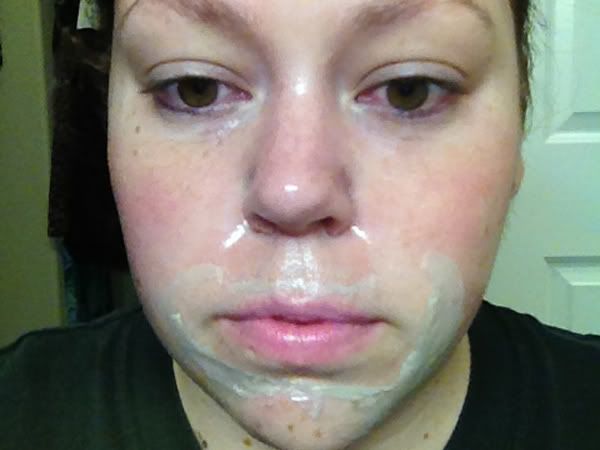 The mouth area started to peel first, which seems to be common on most peel masks.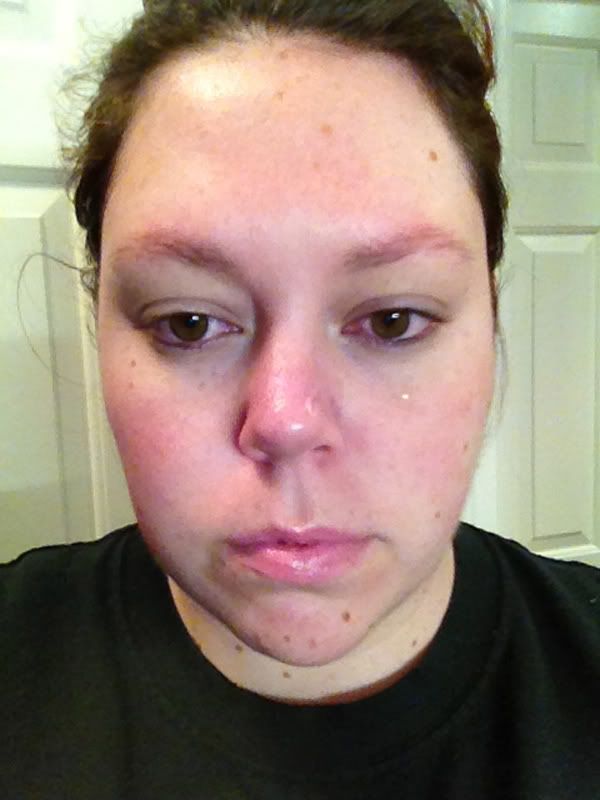 After.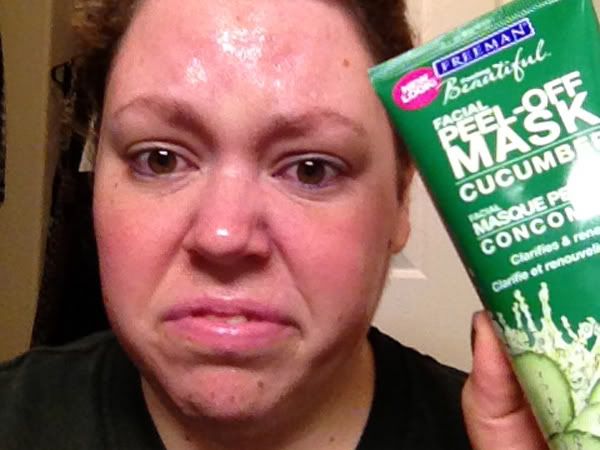 A picture I posted on Instagram, if you can't tell, I don't like this product.

This ever so fun mask gently peels away impurities while Cucumber extract leaves skin silky smooth. Perfect for normal to combination skin.
Packaging (3/5)
:
Eh, it's like most face mask packaging. I wish it was in a tub but its not really a deal breaker. I just feel like if you don't get enough the first time, you have to go back and when you pick up the tube, it will be all slippery and inconvenient.
Product (1/5):
I am giving this a 1 just because it did make my skin soft. Other than that, I think it's terrible. I know a lot of people like it and I know a lot of people love it, this is my personal experience. I don't consider myself to have sensitive skin, however, I don't do much to it. I wash it once in a while and I don't tug or do excessive application to it but this mask BURNED. It burned my skin, it burned my eyes and even breathing it in burnt my nostrils. It is not a feeling that I liked but I kept it on as long as I could. My face was soft, as I said and it was fun peeling it off (like I was a kid with glue) but that's all it had going for itself.
Application (2/5):
The mask itself was gooey and really cold. I am guessing that is the cooling sensation that you're supposed to feel. The application itself was easy (take out of tube, smear on face, not too hard right?) I just didn't like the feeling of the gel.
Price (2.5/5):
Another thing this mask has going for itself is the price. It is only $3.99, but I gave it a 2.5 since I don't like it so it's not a good price for me, but it could be a good price for you.
Overall (2.125/5):
I did not like this and I will not repurchase it, ever.
You can get this at
Freeman
for $3.99.