Beth from Kiss My Sass Cosmetics is my go to person for any questions or problems in the make up business world. She is the only business owner I really know and have ever talked to. She buys from me and I buy from her, but of course that doesn't change the outcomes of either of our "reviews".

She donated a Lip Tint to the March OTM and I fell in love with it. When she released the permanent colors, I scooped them up! There are currently 4 available (5 if you include the one from the OTM) and I have all of them and have swatched them for you.

Before I get into the review and more specifics, let me show you some pictures: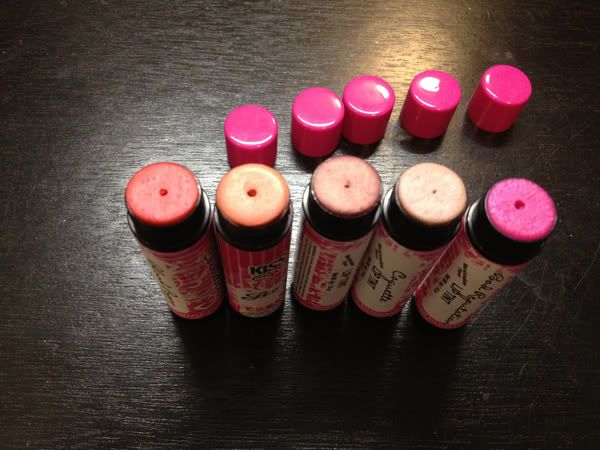 Blood Poppy, Georgia Kiss, Bouroir, Coquette, Bad Reputation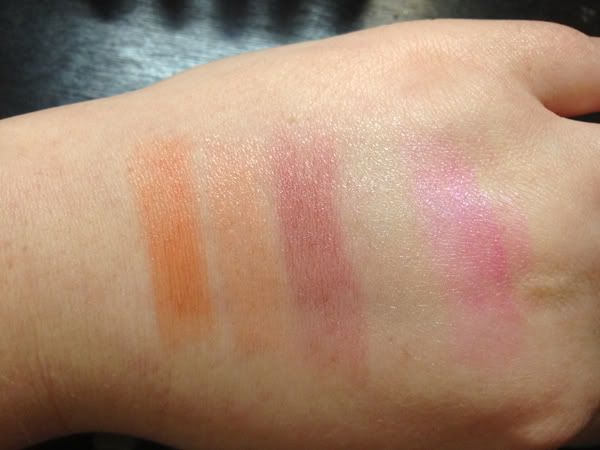 Blood Poppy, Georgia Kiss, Bouroir, Coquette, Bad Reputation



Blood Poppy - shimmery orange. This is one of my favorites, I think it looks awesome on!



Georgia Kiss - peachy pink with shimmer. This is my favorite in formula. This is only available through the OTM for March and it is a different formula. It is so smooth and have a nice texture with a subtle yet gorgeous color pay off.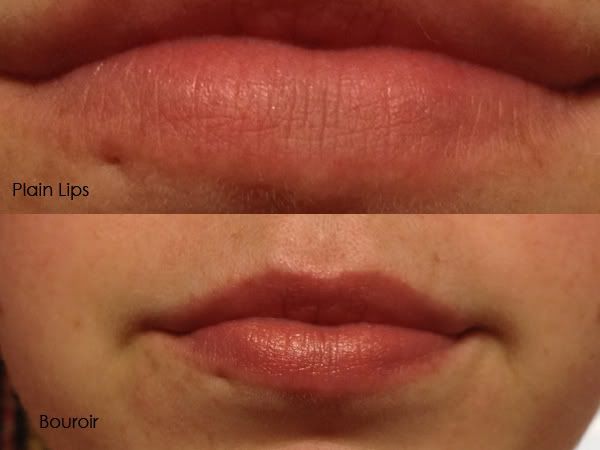 Bouroir - mauve/light berry with a golden sheen. This is also another one of my favorites, looks great on my lips (IMO).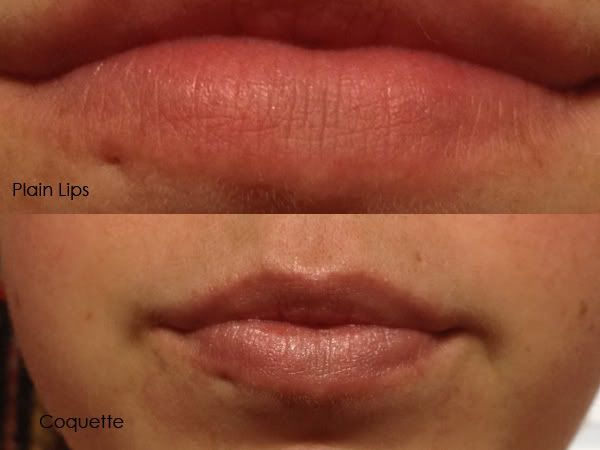 Coquette - pale nude with shimmer that shifts from between pink & green. I thought this would be one of my favorites since it's more of a nude color and I tend to go for those but it's ok. It makes my lips look kind of white, it's not bad but not my favorite.



Bad Reputation - fuchsia/hot pink with blue sparkles. This is the one I was most excited about but it just didn't deliver for me. The texture is really grainy and it took about 10-15 swipes just to get the swatch I did on my hand. I know these aren't supposed to be BAM color but it's not supposed to hurt either.

Our Lip Tints are formulated with the same hand-made base as our Lip Balms so they are semi-soft, creamy and moisturizing. They have a very light scent and they glide on smoothly with a slight shine and a hint of color!

FULL SIZE: Standard Lip Balm Tube with approx. 4g Net Weight
SAMPLE: 5g Jar with approx. 1/2g Net Weight

Flavors: Most of the time the flavor is Marshamallow (a light sweet vanilla-like scent) but occassionally I will use a different flavor (mostly in the Limited Edition shades). Currently, our "flavors" are technically "lip-safe fragrances" as you can't really taste anything. I am working on finding new flavors that are actually flavored and I'll update this when I do!
Packaging (4/5)
:
These are a simple typical lip balm tube but they're black with pink lids. I think that is pretty unique and although I don't really shop about on other brands, I haven't seen them yet. The labels are easy to read and match the tube. Only complaint would be the label feeling, it gives me the shivers.
Product (4/5):
I am giving this a 4 because one of them just wasn't that great. I do prefer the "Georgia Kiss" formulation but that's just me. The new formulation isn't as smooth gliding but it's not a huge deal.
Longevity (5/5):
I find these to be moisturizing and last a while.
Price (5/5):
These are only $5 a piece. You can have the whole collection for $20 which you can get one and a quarter MAC lip glosses for that. They're extremely reasonably priced and of course it's supporting another smaller brand.
Overall (4.5/5):
LOVE THESE, and you should go pick up some!
You can get this at
Kiss My Sass
for $5.