I have to admit, I am quite in love with this look!! I actually put on lashes, which I hardly ever do (mainly because I suck at it)!

Here we go, this is going to be quite pic heavy!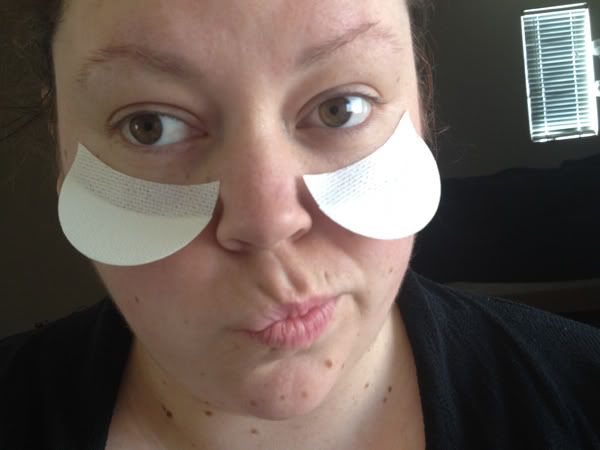 Items Used:
EYES
Also used my MyGlam blending brush which I like, wasn't expecting that.
1. Shadow Shields I got in my Look Bag February, don't I look sexy?
2. CoverFX Eye Primer from my Beauty Army box.
3. Damone Roberts Brow Highlighter in Bling Bling Look Bag March
4. Inglot Matte 390
5. MAC Gorgeous Gold Shadow
6. Glamour Doll Eyes Inspired Eye Shadow (March OTM)
7. MAC Expensive Pink Shadow
8. Coastal Scents S14 Hot Pot from GoGoGirlfriend December Deluxe Box.
9. Inglot Matte 378 (also used for brows)
10. Caitlyn Gel Liner from Look Bag February
11. theBalm Eye Shadow in Luscious Lani from January MyGlam.
12. Mally Mascara from QVC TestTube First Quarter.
13. Ardell Fashion Lashes in 105
14. NYX Black Eye Liner in waterline.

FACE:
I don't typically wear stuff on my face so that's probably why it doesn't look terrific, just trying to use some stuff :)
15. Boo-Boo Cover-Up from Beauty Army January.
16. Sarah McNamara Miracle Skin Transformer from Regular TestTube (actually love this stuff as a tinted moisturizer, contemplating buying a full size)!

LIPS:
17. Tarte LipSurgence in Lucky fom BirchBox Teen Vogue (eh, it's not my fave).
18. Franche Lip Luscious from March Look Bag.

My phone camera kinda sucks, but you get the idea :)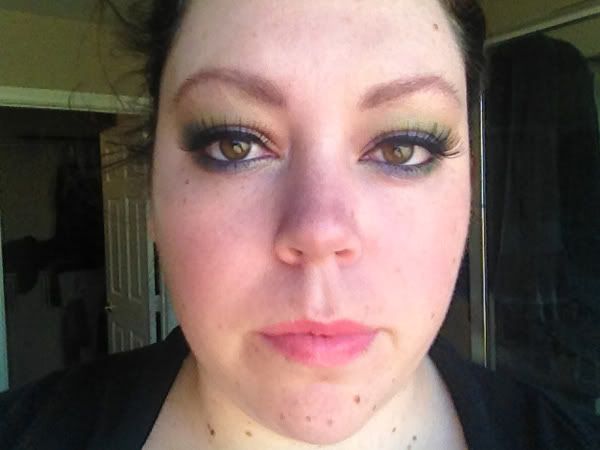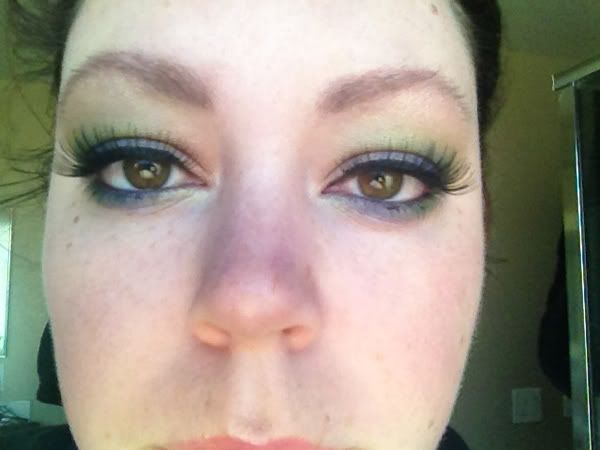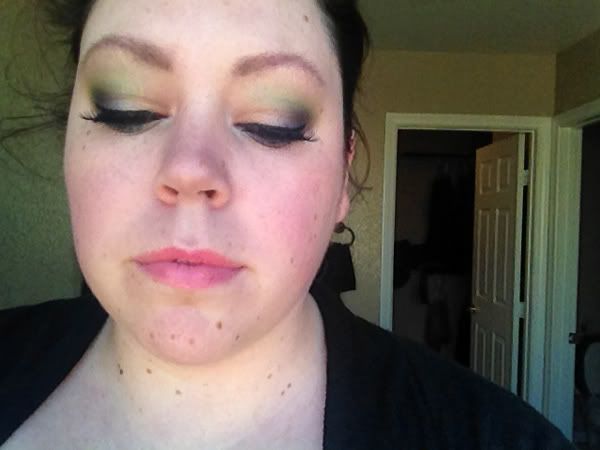 And someone likes to sit and watch me, maybe hes learning :)




Again, LOVE this look!! The shadow shields hurt to take off though, should definitely make them less sticky next time!