I am so incredibly happy with BirchBox this month and I had a feeling I would be unhappy. For me, they seem to be a hit, then a miss, then a hit, then a miss and since last month was so awesome, I wasn't expecting much. Alas, BB surprised me. Next month is also going to be AMAZING because they're partnering with Gossip Girl and I am secretly a tween on the inside and am a die hard Gossip Girl fan!! UHM, CHAIR ALL THE WAY!!! Anyways..

Here is what was inside: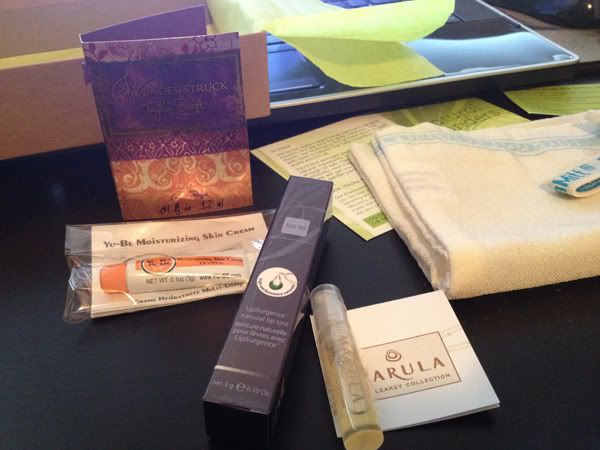 Lets go through each individual item:



MicrodermaMitt® Body Mitt - $28.50

I am interested in trying this, it does seem a bit rough though. It might soften up a little once wet but its an interesting concept!
Wonderstruck Taylor Swift - $0.70
I actually have a full size of this so I am putting this in the April giveaway. I do like the scent, but I think on me and my skin, it doesn't smell as great.
Yu-Be Moisturizing Skin Cream - $1.28
Another promising skin cream, I will try it of course.
Marula – The Leakey Collection™ Omega Rich Pure Marula Oil - $??
I am not sure if I will try this yet. While I don't have oily skin, I am little worried about trying it. I tend to have dry skin but have since gotten my face to be pretty moisturized, I am worried that if I try this, it will make my skin oily.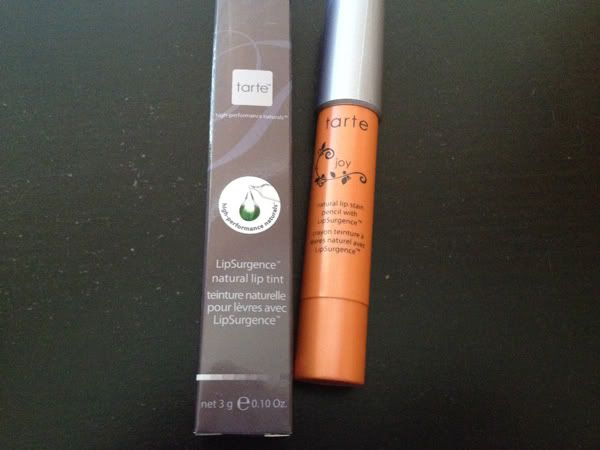 tarte LipSurgence™ lip tint in Joy - $24.00
After I received one of these in my March Teen Vogue box, I went right out and purchased Joy. I LOVE IT!! But since I already have the color, I am trading this for Amused, which is one that I really like. Joy is a gorgeous color though, don't be fooled by the bright orange!!
The breakdown:
Bag:
BirchBox
April 2012
Price:
$10.00
Monetary Value:
$54/48
Keeping subscription?:
Yes.
Very happy and SO looking forward to May's box. Almost contemplating getting a 3rd box, that is how much I love Gossip Girl! LOL