I have never tried a lash primer prior to receiving my Holiday VoxBox from Influenter, but always was interested in trying one. I am a little skeptical about spending money on something if I just don't if it will work for me so I never got around to purchasing one. I was really excited to get one in this VoxBox and I feel that I have used it enough to give it a fair review, so here we go!

Before I get into the review and more specifics, let me show you some pictures: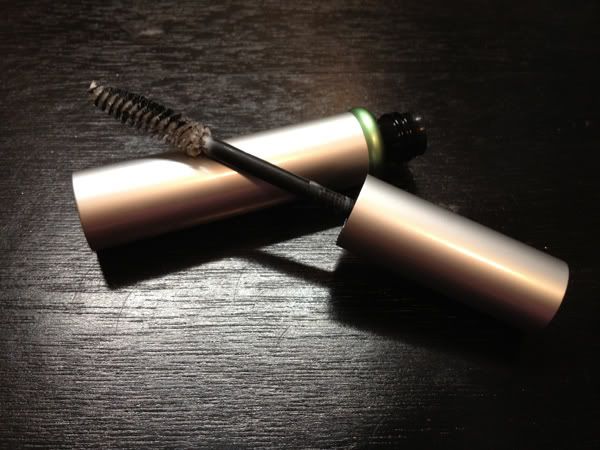 Wand

I took pictures of before the primer, with the primer and with mascara.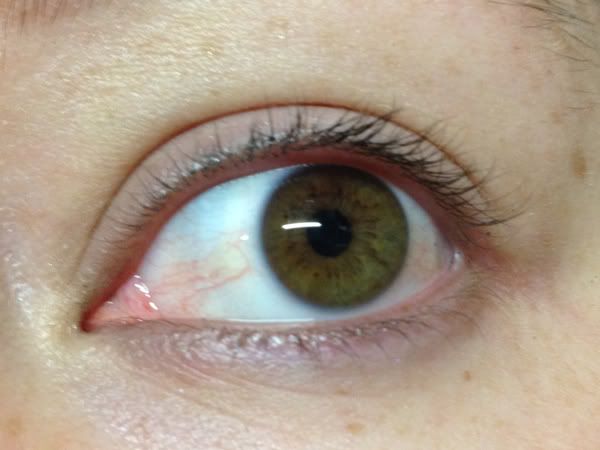 No Primer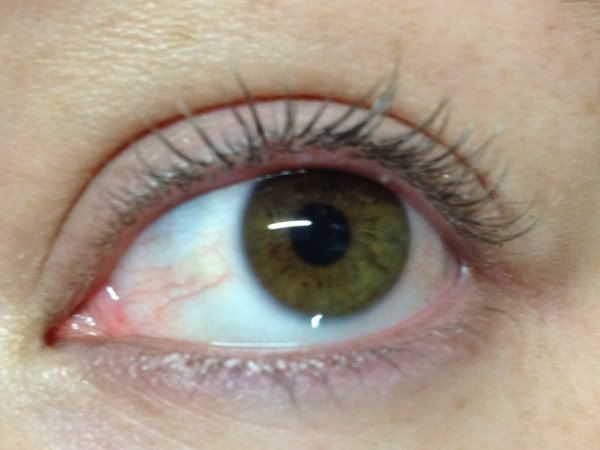 With Primer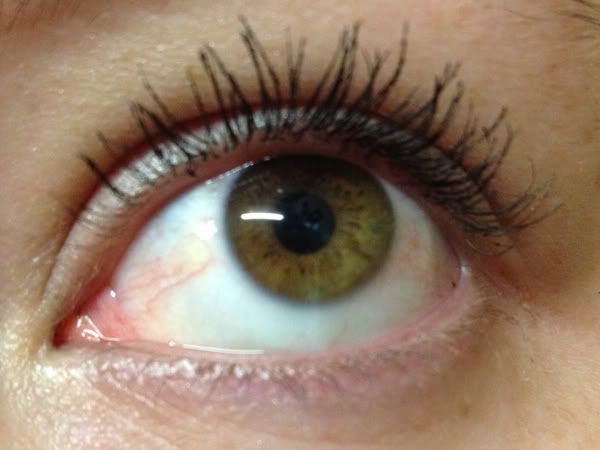 With Primer & Mascara (I used Tarte's Lights Camera Lashes)



JUST Mascara, no Primer


Take lashes from fine to fabulous. Simply brush on bare lashes, let dry, then apply mascara. Lengthens and thickens lashes; conditions them so they're healthier, too. Small brush simplifies application. Use with our application, use our mascara.

Packaging (4/5)
:
This comes in your basic mascara tube with a wand. There isn't anything special about it. I prefer black because its more sleek but then again, it will stand out against your other items most likely and will be easier to find.
Product (2.5/5):
I personally did not see any difference in my lashes from when I wore it and when I didn't. I maybe have seen a bit of a "wispy" effect in the lashes with the primer but I didn't see anything that made them longer, thicker or fuller. I have used this for almost 3 weeks now and I don't feel like I have healthier lashes as they claim but I am not sure how long that takes to set in.

Longevity (5/5):
I found this to be the same as whatever mascara I am using with it.
Price (3/5):
I am giving this a 3 because I think the price is steep for what I can see it does to ME. If you love lash primers and they work for you, then the $11 price tag might not be so bad. There are other lash primers out there that are more expensive (MAC $15, Urban Decay $20) but I just don't feel that this does anything so the price to me would be wasting money.
Overall (3.62/5):
If you like lash primers it might be worth you checking out but I would say pass. I have a feeling that lash primers are more gimmick then anything (just my honest opinion).
You can get this at
Garden Botanika
for $11.00.