I am so over the NewBeauty Test Tube. This is my 4th Test Tube and every time I have gotten one, its all be skin care. I don't want or like skin care. I am hoping to scoop up a QVC one when it comes available, but I have already canceled this.

TestTube™ is a one-of-a-kind sampling program created by NewBeauty magazine that allows you to try a variety of the best beauty products before you invest in them. Four times a year, you'll receive a sleek box filled with deluxe and full-size samples of coveted, high-performance luxury products.

Here is what I got in my box:
Lets go through each individual item:
Chella Anti-Fatigue Eye Mask Kit - $12.00
This is one of the things I would be interested in trying, however, Beauty Army was offering this in their kits so I picked that. This will be an extra which I will give away in the January giveaway. This is supposed to brighten skin, creating a more rested and youthful looking eye area, interesting to see if it works.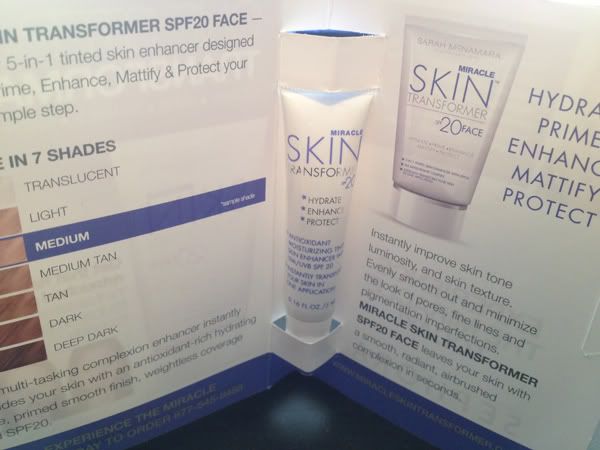 Sarah McNamara Miracle Skin Transformer - $4.52
The one I received is in Medium, which might be a little dark for my skin tone but I will try it. Its supposed to give you a flawless retouched photo finish as well as hydrate, primer, enhance, mattify and protect. I will try this as a tinted moisturizer!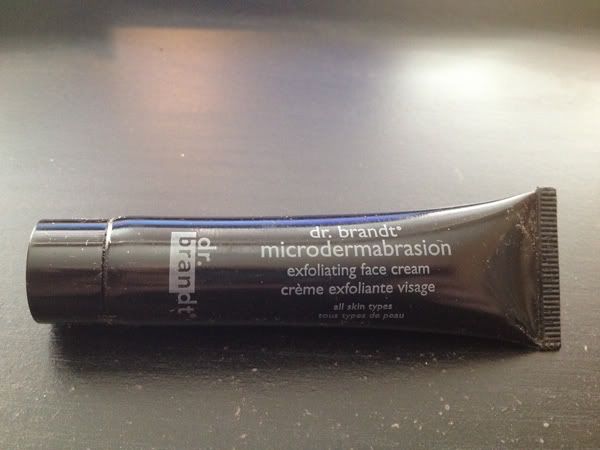 dr. brandt microdermabrasion exfoliating face cream - $10.72
The full size of this is way too expensive to even want to try it and just reading the title, all I want to say is "ouch". This is supposed to smooth fine lines and wrinkles, which I don't have. I am also pretty sure that I have received one of these before.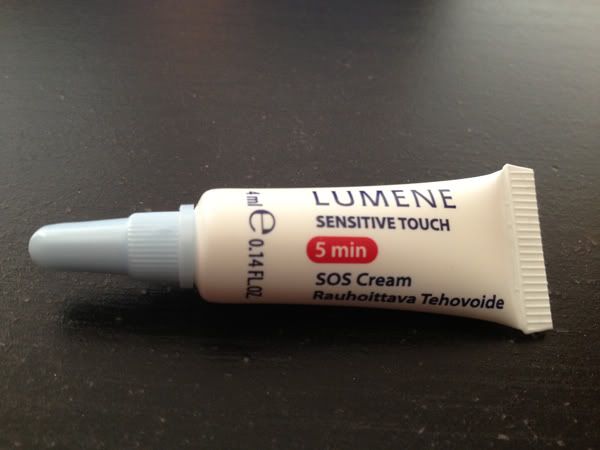 Lumene Sensitive Touch SOS Cream - $1.65
I am not too sure what this is. It says it will survive the toughest arctic climate but I don't plan on going mountain climbing in the alps anytime soon. I think it's just a moisturizer of some sort? It also claims to restore your skins "well being" within 5 minutes!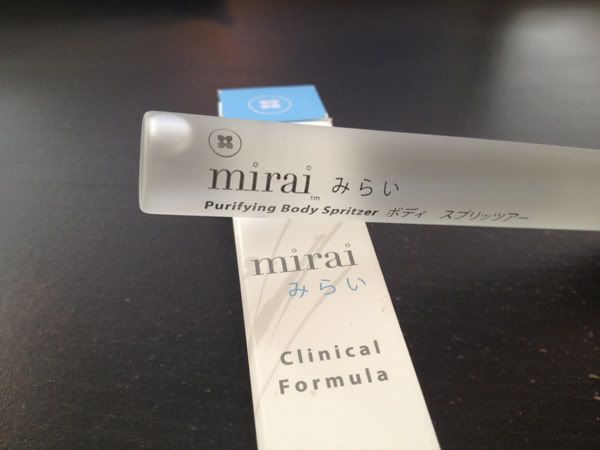 Mirai Cooling Body Spritzer - $14.00
This is a full size, which is always awesome. This is supposed to provide fresh, instant relief by eliminating underarm, foot and troublesome hormonal body odor on the spot. I originally thought this was something like MAC Fix+ but maybe not. I don't have many problems with "body odor" and after I smelt it, I wouldn't really want to put it on my face, so I guess we will see.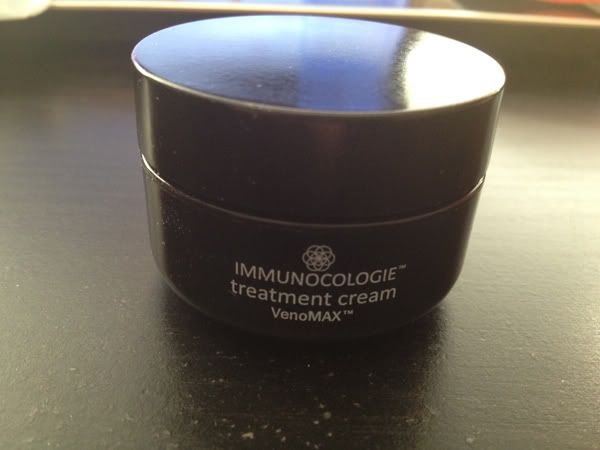 Immunocologie Treatment Cream VenoMAX - $80.88
The price of this is outrageous and so is the sample prize. It was really hard to find the full size jar size but hopefully this is correct. I am not much into anti-aging so I will most likely give this to my mom, she loves that kind of stuff. It's supposed to reveal a more youthful complexion.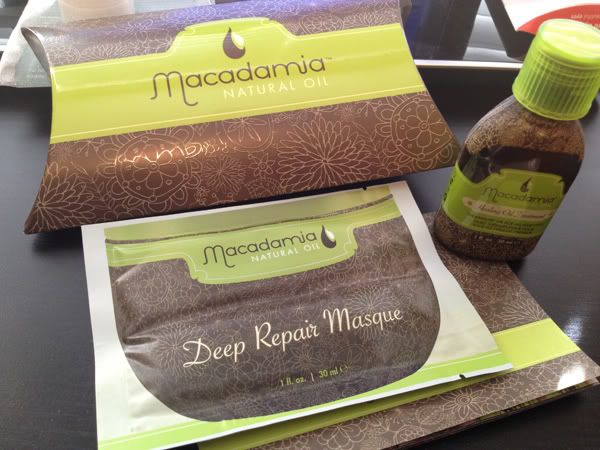 Macadamia Natural Oil Healing Oil Treatment and Deep Repair Masque - $12.80
I got one of these in TestTube last time and wasn't much of a fan. I don't put oil in my hair too much but I did try the masque and it was ok. I will be saving this for the January giveaway.
Glymed Plus Intense Peptide Skin Recovery Complex - $9.88
Yet another reducing wrinkles face brightening item, not really my thing.

The breakdown:
Box:
NewBeauty Test Tube
January-March (First Quarter) 2012
Price:
$38.90 every 3 months
Monetary Value:
$146.42
Keeping subscription?:
No.
I know the saying is "it's never too late for anti-age" but I sign up for these boxes to find things that I would love to use now. Yes, it will be nice to start anti-aging now but when you send me 8 in a box, I am going to overdose on anti-aging, it's not fun for me. And of course the monetary value is there but if it's stuff that you're not interested in using, then it's not worth spending your money on. Like I said, I am going to try to grab the QVC one that comes out every once in a while because I know they have some make up items in that one. If you're into trying new skin care items, I would say go for it, they have GREAT sizes, but if you're young and don't need it, skip it.