The second I got my Julep Maven order in, I painted my nails. Well, after I blogged about it but it was the same day. I was super excited to try them out since I have heard some great things about them. I wore each color for a week, so I feel like I can give a fair review. Here we go:

Before I get into the review and more specifics, let me show you some pictures: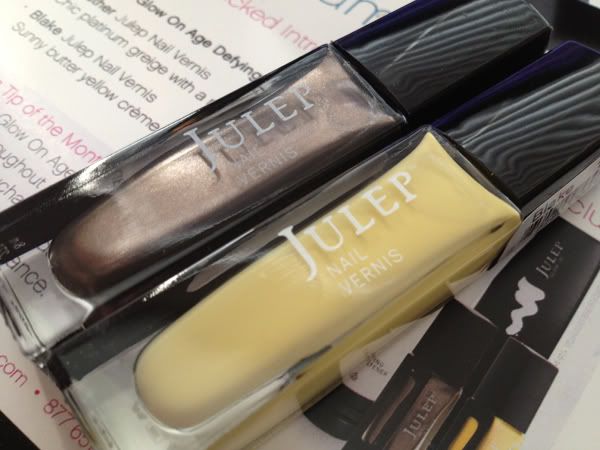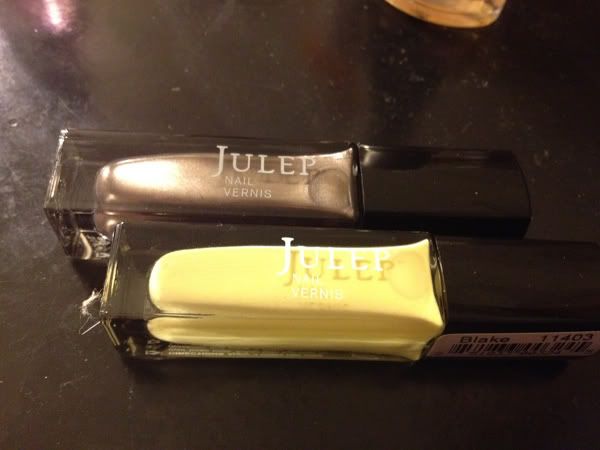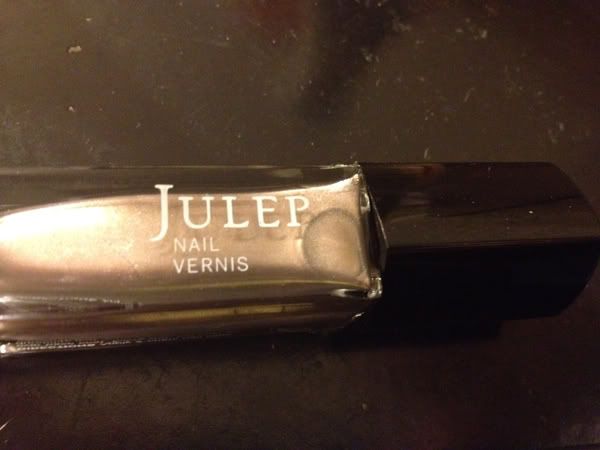 Lid doesn't line up with the jar?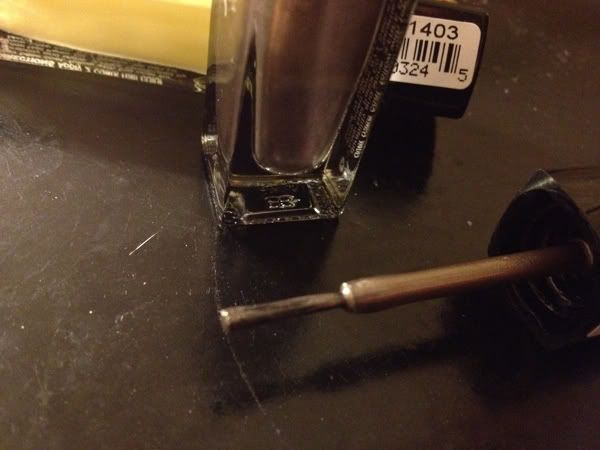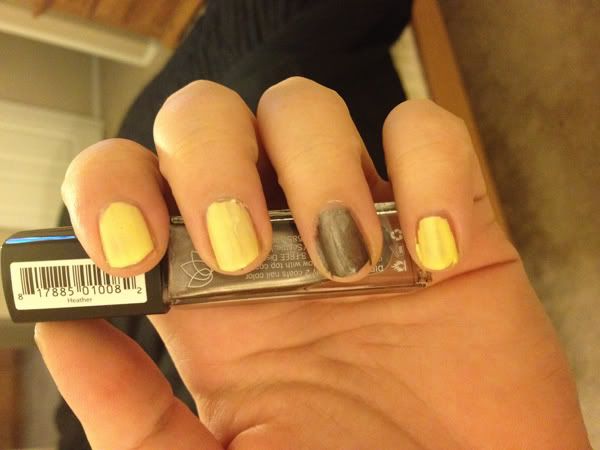 1 coat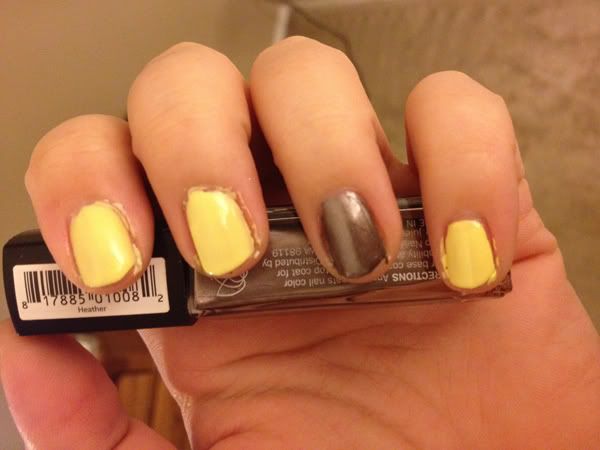 2 coats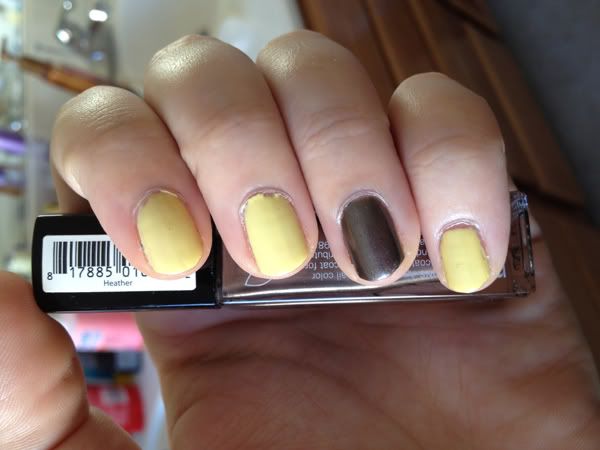 3 days later.

I some how lost the image of 6 days later, but it looked the same as 3 days later.

Professional quality "4-free" nail polish formulation, developed without carcinogens such as formaldehyde or formaldehyde resin, toluene and DBP. Shine on! $1 will be donated to organizations that support women through our Powered by Girlfriends program.
Packaging (3/5)
:
I have 2 gripes with the packaging, hence the 3 instead of a 5. One, would be that the lid doesn't line up with the jar when I tighten the jar. This could be from me over tightening it, but I like my polishes to not dry out, specially for $14 a pop. Second, is the super small brush. I feel like I am really spoiled with OPI's brushes because they're super wide, and that is what I prefer. If you like small brushes then it won't be an issue for you of course.
Product (2.5/5):
I am giving this a 2.5 because I loved one color and the other one not so much. I loved Heather, the brownish silver one. I think the consistency and texture were amazing, it went on really well and just 2 coats I received the opacity that I was looking for. Now Blake on the other hand, I did not like the consistency. It was super thick, and even though it was fairly opaque with just one layer, I found that it was kind of stringy and goopy. I don't know if its because this is a "cream" type color but I hope I don't receive one like this again.

Longevity (5/5):
I wore this for a week exactly and didn't experience any chipping. It was so hard to not change my polish but I really wanted to test it out. I work with my hands a lot and it still held in there, although, I do think that top and base coats are mostly the reason why.
Price (2/5):
I am going to compare these to my 3 favorite brands, which I own a ton of and buy on a regular basis. First, we have
OPI - 0.5 FL oz for $8.50
, then we have
Zoya
- 0.5 FL oz for $8.00
. Next, we have
Butter London
- 0.4 FL oz for $14.00
(which I only usually buy as "rewards" or special treatment). Now, the typical price of a
Julep Maven
polish is $14.00 for 0.27 FL oz
. That is right, a little under half of MOST of these polishes for way more money. Even Butter London, which is AWESOME has a better value. The price is nowhere near "affordable" however, I do feel that they may have some unique colors.
Overall (3.12/5):
I am personally going to keep my subscription for a month or 2 more to see what other polish colors I can get. I am hoping to pick out some gems that are different from anything that I have. The price from what I paid for the subscription ($0.01) was definitely worth the money that I paid, however, $14 for a tiny polish as they offer is not a great deal. I am signed up for the monthly deal which is $19.99 for usually 2 polishes and something else, but even at probably $10 each, this might not be worth it.