The last item I will be in depth reviewing from Holiday VoxBox from Influenter are the imPRESS Press-On Manicure's. In my original unboxing post I stated that I wasn't really a huge fan of press on nails but of course that I would review them since that was the whole point of receiving the box. So here is my review.

Before I get into the review and more specifics, let me show you some pictures: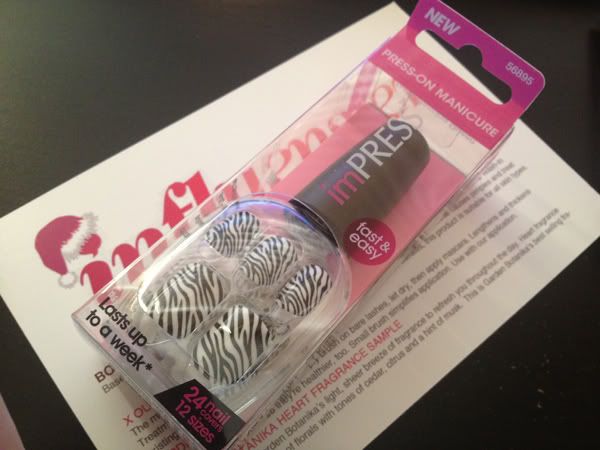 "Polish" packaging



Instructions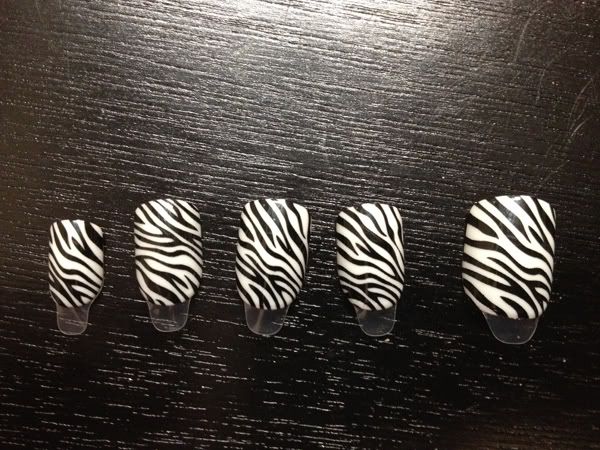 Nails laid out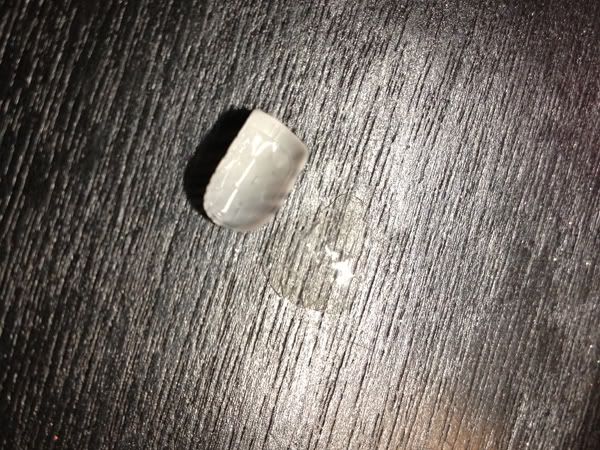 Back of the nail with plastic coating taken off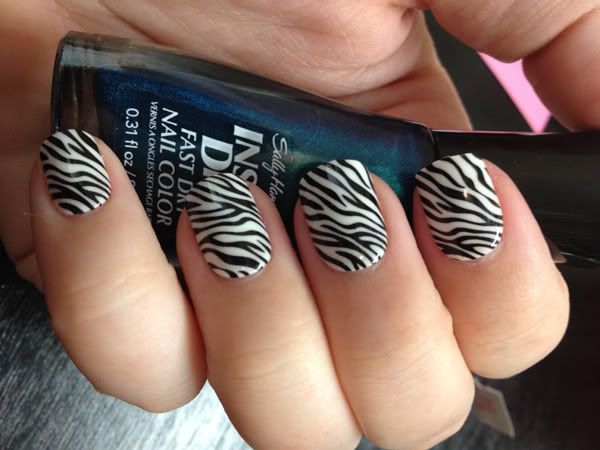 All Done!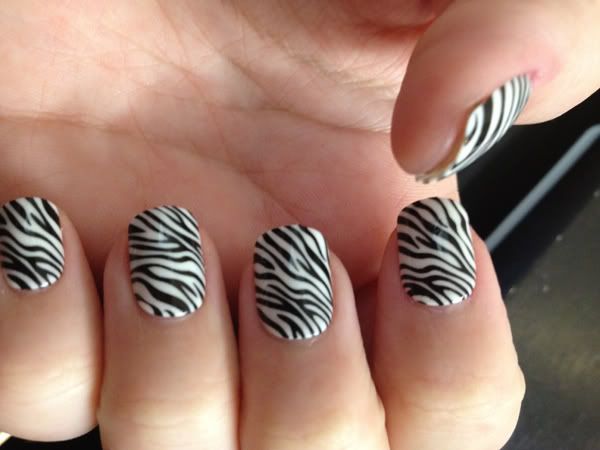 Another look.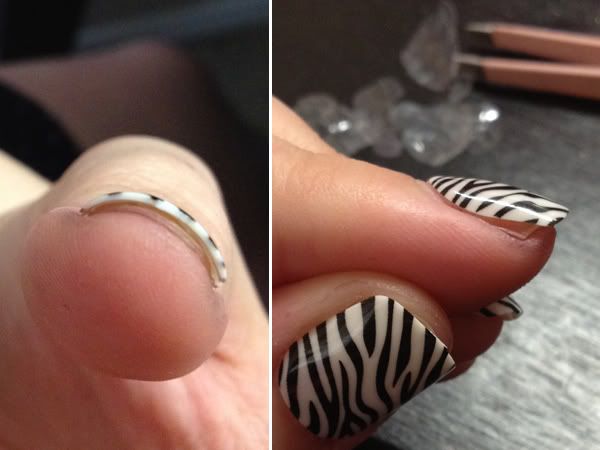 They didn't seem to fit my fingers right. The thumb one didn't sit down on my nail all the way and the pointer finger just didn't fit the nail at all.

Introducing imPress Press-On Manicure by Broadway Nails, the revolutionary way to apply polish! Featuring advanced nail technology, you can get a salon-perfect manicure in seconds – simply peel off, press on, and you're done. There's no drying, a killer shine and a manicure that lasts up to a week! And, imPress is so easy to remove, you can change it up to match your mood as often as you want. Check out all 36 colors and patterns, including trendy brights, classic darks and animal prints. With imPress, your nails will always be your best accessory.

Packaging (4/5)
:
Packaging is cute. It is made to look like a nail polish bottle. It then comes with all the nails inside, I think that is pretty clever. Seems really sturdy so you can keep the packaging and reuse them if wanted/needed.
Product (2/5):
I didn't find that this product worked for me. Matching nails to your specific nail bed was quite impossible and I found that no matter which one I used, there was always "left over" nail that wasn't covered. After they started to come off or I took them off, the "glue" took off layers of my nails. I found the design to be cute, but not really for me. Press on nails are something I used when I was a kid, not really into them now.

Longevity (1/5):
Majority lasted me less than 2 days. Might be good for a cute quick manicure to go out but for something to wear long term, not at all.
Price (2/5):
For the price of a pattern, I can buy a polish of my choice and use it many more times then one of these sets and it won't ruin my nails like these ones did. They will also last much longer.
Overall (2.25/5):
I wasn't personally imPRESS(ed). If this is something that you like to do and you want a quick manicure, I would say go for it.
imPress Manicure retails for $5.99 for colors and $7.99 for patterns, and is available at CVS, Rite Aid, Duane Reade, KMart, Walgreens, Walmart and more. For a full list of online and in-store retailers, visit
imPressManicure.com
, where you can download an exclusive coupon and virtually try on all the colors and patterns!